NEW MEMBER
Step 1. Create a New Account
To create a new account. Please click here
Enter your email address
Create your password
Upload your selfie ID
Please allow 24 hours for someone to verify it. If you don't get a reply within 24 hours, please contact us via chat support or email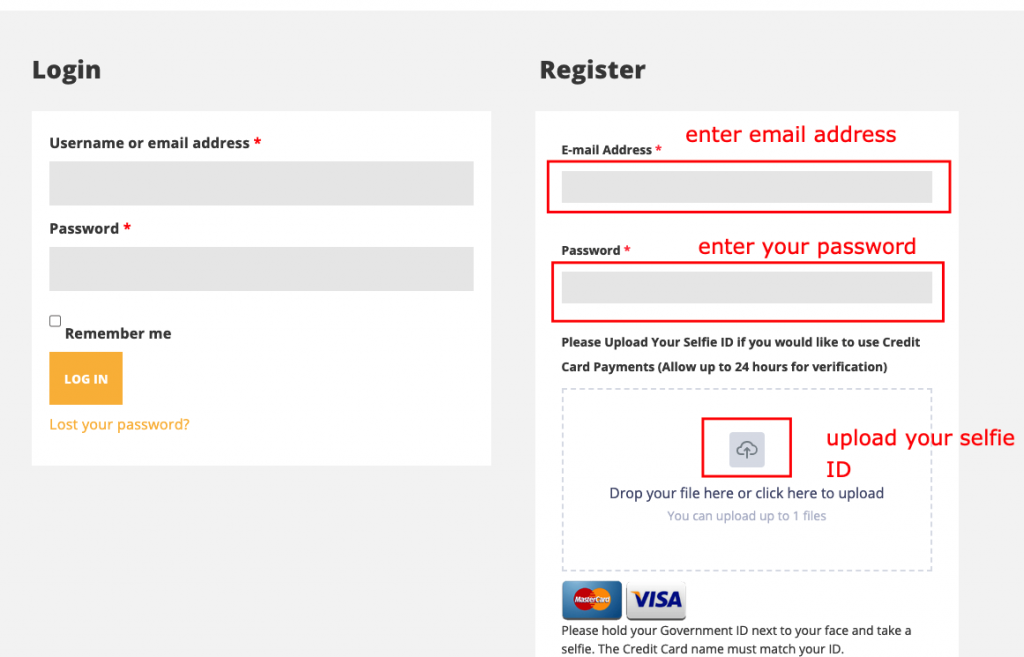 EXISTING MEMBER
Step 1. Upload your selfie ID
To upload your selfie ID, please navigate to your My Account page
If you haven't logged in yet, please log in
Go to your Account Details page
Upload your selfie ID then click "save changes"
Send us a quick email with your name and email to let us know you've uploaded your ID so we can quickly check.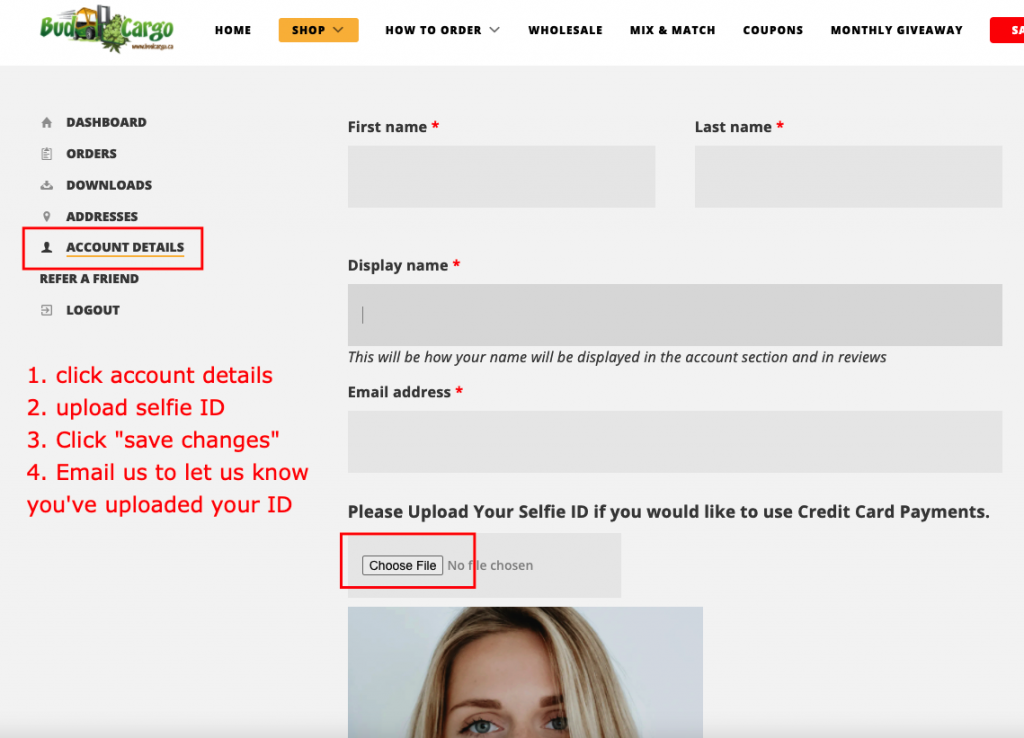 Step 2. After you are verified
Once you are verified, you will noticed the credit card payment gateway appear at checkout.
Log into your account
Add your products to your shopping cart
Navigate to the checkout page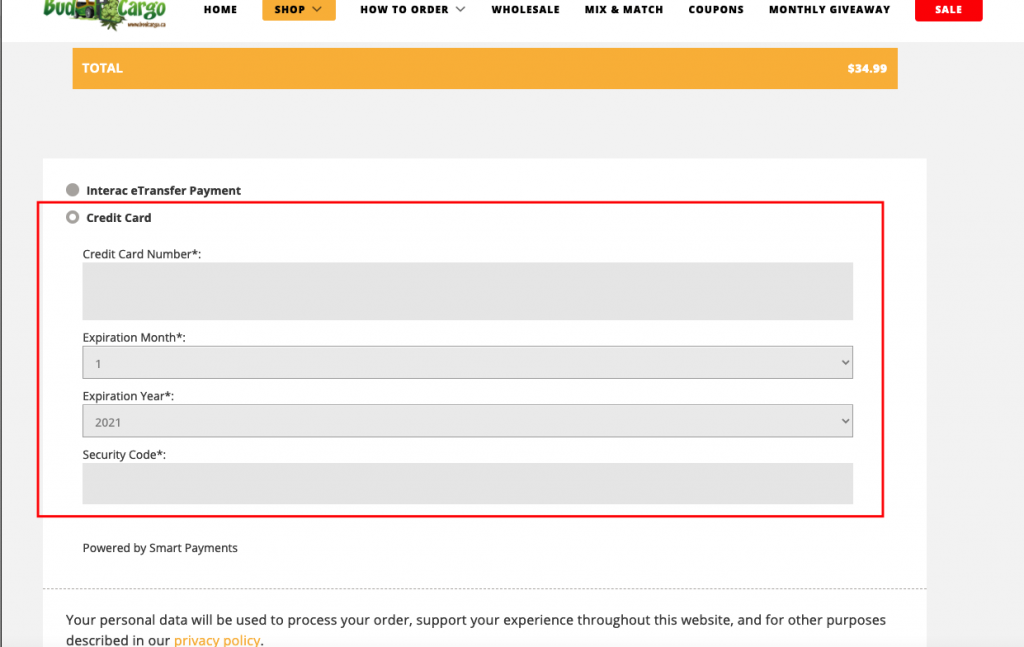 ***If after you are verified and you still don't see the credit card option, please contact us via live chat or email