PAYMENT DECLINED: The zip code you supplied failed validation.
Postal Code Verification is required on all credit card transactions.
Please make sure you have entered in the correct postal code of the card you are using when you check out.
If the postal code is correct and this error message still appears, you will need re-validate your credit card
To re-validate your credit card,
Step 1. – During the Checkout, please make sure all fields in the billing detail are correct.
Step 2. – Then scroll down to the bottom of the page and press the "Remove Card?" button.

Step 3. – Just re-add the card detail and press the "Add Card" button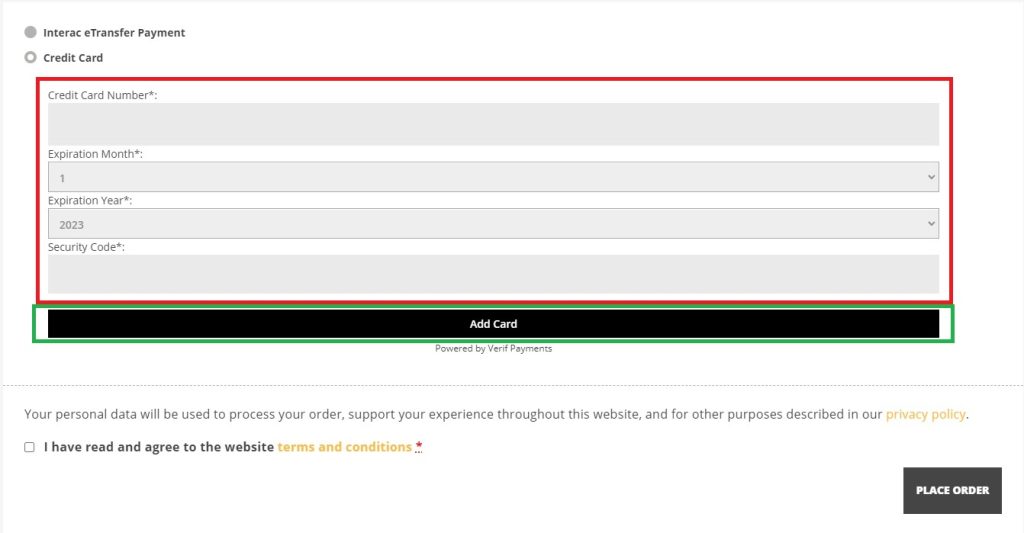 Bank Statement Reminder: On your bank statement, your purchase will appears as either;
Veriff 1-855-837-4335
Veriff 1-855-837-4335 North Vancouver BC
Veriff ID
If you ever have a question regarding the charge to your statement, please do not hesitate to call the number provided, 1-855-837-4335, or contact us directly.