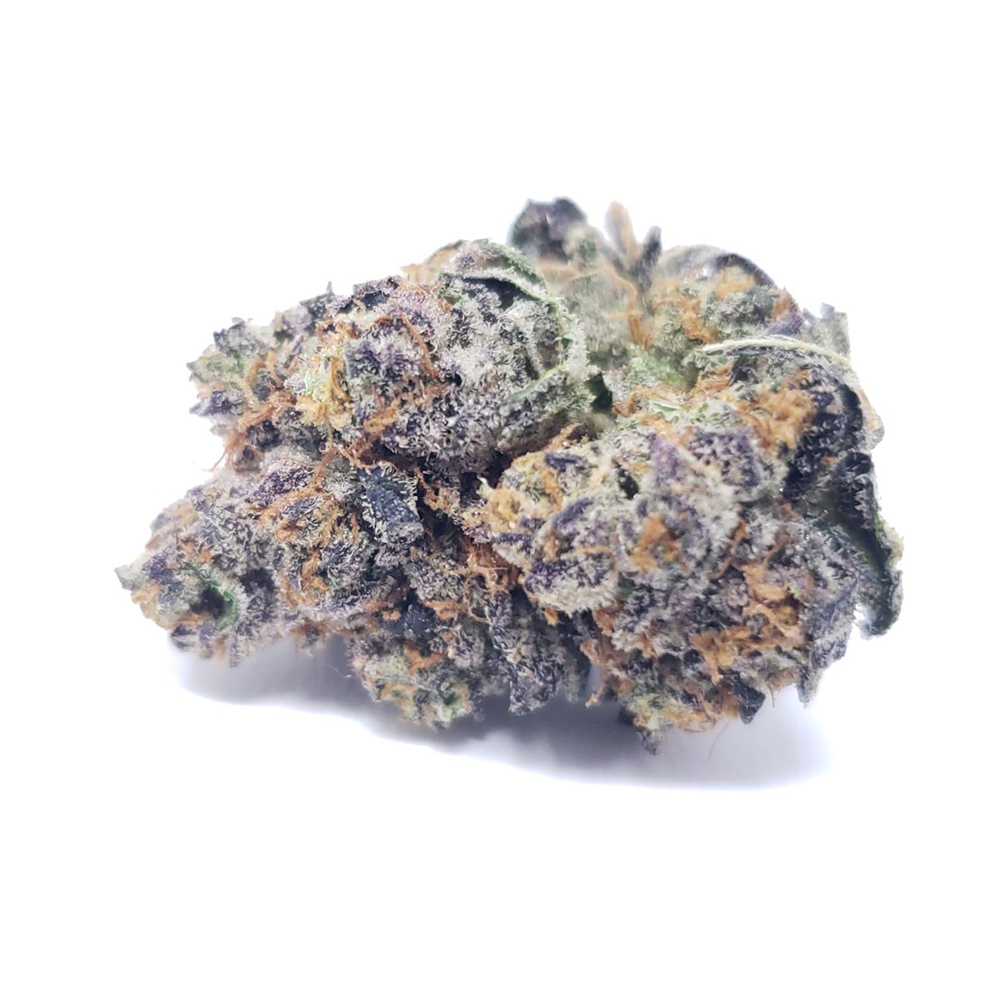 Mac Stomper – AAAA+
MAC Stomper is a potent balanced hybrid that is crossed from Miracle Alien Cookies and Grapestomper OG. The buds are tight and cylindrical with a lighter army green coloration due to a heavy layering of crystals all offset with bright orange pistils. The smells that emanate from MAC Stomper are a sweet and pungent sourness that leans more towards its Grapestomper OG parent. When used, MAC Stomper delivers an earthy and sweet taste with a hint of tanginess and a floral finish.
The high is a powerful wave of euphoria that permeates in the top of the head and is joined by a mild body buzz that grows in effect over time.
&nbsp
Estimated Delivery:&nbsp
Oct 07 Oct 11
&nbsp
people
are viewing this right now
Description
The Mac Stomper cannabis strain is a version of Miracle Alien Cookies (MAC), the progeny of Alien Cookies F2 and Miracle 15. Mac 1 has managed to achieve a sublime Indica-Sativa balance. That's why many consumers consider this latest hybrid to be the improved version of the original green goddess.
The desirable Mac Stomper strain genetics is a byproduct of many top hybrid strains, including GSC, OG Kush, and Chemdawg. Cannabis breeder Capulator understood these hybrids' rich ancestry, which includes the landrace strains Durban Poison and Hindu Kush.
Not only is Mac Stomper rich in aroma and taste, but it is also just as aesthetically pleasing. A potent blend of Sativa and Indica led to dense buds with no distinct shape. It's pretty, but most people love the Mac Stomper weed strain for its generous trichomes – which boast THC levels ranging between 19% and 24%.  While most plants produce vibrant purple or orange nugs, Mac Stomper buds have an assortment of colors that can sometimes look transcendent.
For most people, the Mac Stomper effects are quite favorable. They describe the experience as euphoria, happiness, and relaxation. It is also an excellent muse for creative minds and anyone looking for help staying focused. Moodiness and anti-social tendencies will melt under the effects of this strain. Mac 1 is especially good at elevating the mood and making social activities more enjoyable, thanks to its Sativa properties.
Knowing what to expect from this hybrid might be the most sought-after Mac Stomper strain info. What should you expect from a perfectly balanced strain?
Those experiencing trouble eating will find their appetites returning with a vengeance, thanks to the Indica components. Use Mac Stomper sparingly if you are following a strict diet or watching your weight. The "munchies" effect is most prominent when your "high" is ending.
The Sativa and Indica strains play off each other perfectly to create feelings of rejuvenation without hyper-ness. It is an excellent sleep aid for insomniacs due to its balance of both mental and physical serenity.  Mac Stomper truly does bring you the best of both worlds.
The Mac Stomper strain has a distinct make-up of fragrances. That's not to say it smells terrible – just strong. Much like its equable effects, the fragrance is a fusion of light and heavy blends. A combination of floral scents, sour citrusy notes, and diesel creates an aroma that is musky and sweet. The dominant terpene in Mac Stomper strain genetics is limonene, which adds to its complex and pleasant aroma.
Mac Stomper has a unique flavor that you'll only understand once you have experienced it yourself. It's similar to a creamy orange-flavored sorbet blended with lemon, cheese, and diesel, sprinkled with a touch of pepper before being garnished with an assortment of flower petals.  While this may not sound appetizing, it somehow works. The exhale delivers earthy undertones that become sweeter as you go.
Refer a Friend
Please register to get your referral link.
Referral Program
For each friend you invite, we will send you a coupon code worth $25 that you can use to purchase or get a discount on any product on our site. Plus your friend will get $25 OFF coupon automatically applied to their cart if they visit our site via your referral link. Get started now, by sharing your referral link with your friends.
Your Referral URL:
https://budcargo.net/product/mac-stomper-aaaa/
Click to copy