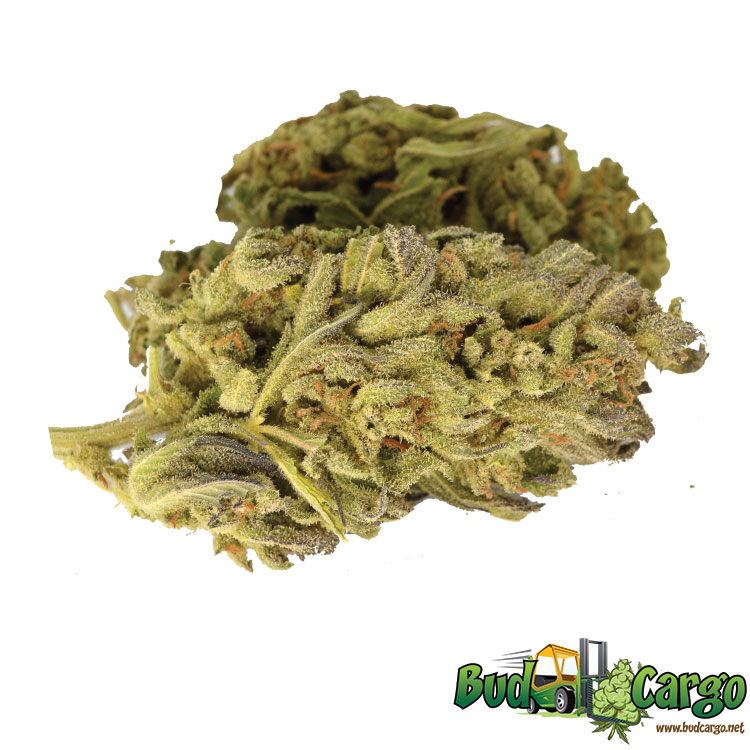 Orange Apricot – Wholesale AA
Orange Apricot is a slightly indica dominant hybrid strain (60% indica/40% sativa) created through crossing the tasty Orange Juice X Apricot Helix strains. Named for its celebrity heritage and its super delicious flavor, Orange Apricot is one bud that any indica lover will fall head over heels for instantly.
Like its name suggests, Orange Apricot packs a super sweet yet sour citrusy orange flavor with hints of fresh apricot and touches of fresh earth. The aroma is very similar, with a fruity apricot overtone accented by hints of fresh earth and spicy herbs, wrapped up with a heavily citrus effect that intensifies as the nugs are burned away. The Orange Apricot isn't quite as vibrant as the flavor, with effects that will have you feeling relaxed and fully stoned from head to toe in no time at all.
You'll feel a sense of lifted happiness hit you after your final exhale, filling your mind with an expansive bliss that pushes out any negative moods or thoughts, replacing them with an unfocused heady stone. This stone will soon spread throughout your entire body, leaving you fully couch-locked and relaxed, unable to move any time soon. Combined with its high 16-20% average THC level, these effects make Orange Apricot a great choice for treating conditions such as depression, chronic stress, mood swings, headaches or migraines and appetite loss or nausea.
This bud has arrowhead-shaped neon green nugs with thin orange hairs and tiny white crystal trichomes.
&nbsp
Estimated Delivery:&nbsp
Dec 09 Dec 13
&nbsp
people
are viewing this right now
Description
Orange Apricot is a hybrid strain that will have tokers the world over rejoicing.
This delicious, indica-dominant beauty is the offspring of renowned strains OJ Kush and Apricot Helix.
Need we say more? If you need more convincing, this Orange Apricot strain review is sure to win you over.
The Orange Apricot weed strain is a balanced hybrid with an almost 50/50 indica/sativa split. Although,it's considered indica-leaning; the plant displays its indica roots with pride.
Modest in height maxing out at 60 inches tall, Orange Apricot has medium-sized, thick, and compact sagittate buds. Delicate, burnt orange pistils and crystalline trichomes blanket these forest green nugs.
It's no wonder this sticky goddess delivers THC levels reaching a staggering 24%. Even at her lowest, she packs a mighty punch with a THC level of no less than 16%.
Orange Apricot's presiding terpene is myrcene followed by terpinolene and pinene. Not only do these terpenes enhance the flavor, they're loaded with benefits, too.
One thing's for sure the Orange Apricot marijuana strain is well on its way to surpassing its legendary parents.
If the Orange Apricot weed strain entered the Olympics, it'd be sprinting alongside Usain Bolt.
After taking the first drag, many report feeling euphoric, creative, introspective, and optimistic.
Starting in your mind, you'll be overcome with a sense of euphoric energy – picture fireworks.
You'll feel a radiant burst of creativity, introspection, and optimism. Orange Apricot sets you up for clarity or inspiration.
Orange apricot helps with sleep, relieves pain, and stimulates appetites. The terpinolene terpene is a well-known sleep aid, so this is a must-have if you struggle with insomnia. Read up on other strains to help you doze off.
The myrcene tag teams with pinene to target chronic pain, tension, migraines, and nausea, while terpinolene and pinene tackle anxiety and enhance moods.
Orange Apricot is also an appetite stimulant, so stock up on food before indulging.
Get ready to be physically and mentally relaxed, finding peace with the world around you. Because it's so relaxing, save this one for nighttime.
The fruity, citrus notes are the first to hit you. Before you've even inhaled that first drag, Orange Apricot makes her presence known.
She releases an aroma akin to a tropical utopia – a teasing glimpse of the treasure she holds. As you light up, a fruity breeze wafts through the air.
A refreshing mist of orange, apricot, and crisp earth settles in. She's truly a gift from mother nature herself.
Some might call the Orange Apricot marijuana strain a delicacy. Tangy sweet fruits and sour citrus invigorate your taste buds from inhale to exhale.
The myrcene comes through, offering gentle,  earthy undertones. Note the subtle, spicy apricot zest. You'd be hard-pressed to find another strain as pleasant and palatable.
Refer a Friend
Please register to get your referral link.
Referral Program
For each friend you invite, we will send you a coupon code worth $25 that you can use to purchase or get a discount on any product on our site. Plus your friend will get $25 OFF coupon automatically applied to their cart if they visit our site via your referral link. Get started now, by sharing your referral link with your friends.
Your Referral URL:
https://budcargo.net/product/orange-apricot-wholesale-aa/
Click to copy