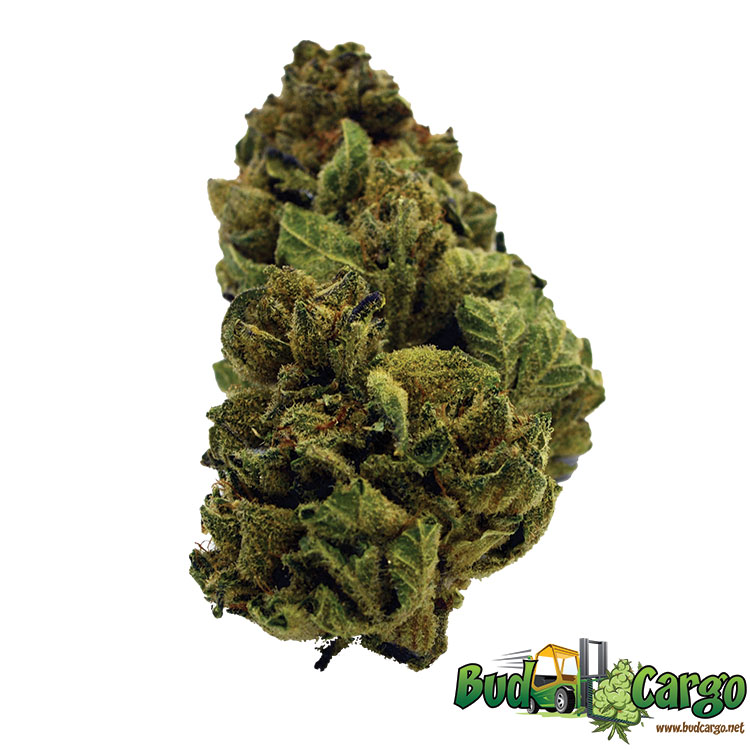 Banana Split – Oz Deal
Rated 4.33 out of 5 based on

3

customer ratings
3

reviews
One large banana, one scoop of vanilla ice cream, one scoop of chocolate ice cream, one part OG Kush, one part Banana Strain, some chocolate syrup, and one large cherry. Boom, the perfect Banana Split. Minus all the ice cream and syrup, Crockett Family Farms delivers the best Banana Split this side of the Mississippi.
For users who love a good dessert strain, Banana Split is the perfect after dinner treat. After the first hit, users can expect a sudden cerebral rush. This brings tingles into the head and through the body, relaxing you down into your couch. The hours-long couch lock is accompanied by the munchies, so be sure to have your snacks ready. As the high starts to come down you'll want to move this party into the bedroom for a nice long slumber.
THC levels of Banana Split vary from 22% to 25%, so users can bank on a solid high with every session. Nugs are small and dusty green with clear hairs that give off a banana aroma. The other aromas cross a spectrum from earthy to pungent to sugary sweet. Enjoy the banana and nutty flavors as you inhale, and revel in the pungent notes as the smoke fades.
If you are a brand new user who wants to try medical marijuana but aren't sure where to start, this is not the bud to begin with. It has a tendency to get ahead of those who don't yet know their limits. This bud is perfect for experienced users suffering from depression, stress, bipolar, and anxiety as it is a mood booster and sedative. Due to these relaxing properties, it is also recommended for those who battle chronic pain, muscle spasms, tension, and headaches.
Banana Split is an incredibly tasty, albeit powerful, bud that leaves users with a sense of euphoria that's hard to shake. Enjoy this sweet beast in a chocolate blunt wrap for added flavor or a bubbler for a little ease on the lungs.
&nbsp
Estimated Delivery:&nbsp
Dec 03 Dec 07
&nbsp
people
are viewing this right now
Description
This tasty strain is a combination of Crockett Farms' Tangie and Banana Sherbet.
It's a high-intensity strain that is perfect as a sweet after-dinner treat that will get you going before sending you to sleep.
It's known for intense, long-lasting highs that are the perfect way to chill out on a day when you have nowhere to go.
The high starts as a heady buzz that quickly turns to a tingling, full-body buzz.
Couch lock can last for hours with this strain. Banana Split makes you want other delicious treats, so be prepared to melt into the couch with your snacks.
When it comes to therapeutic use, this strain is a definite win.
Many find it helpful for loss of appetite, pain, and insomnia, while the lasting effects help chronic pain sufferers feel hours of relief.
Banana Split is also useful for insomnia, as it can help sufferers finally slip into sleep once the high wears off.
Banana Split will make you just as happy as the dessert did as a kid. Almost as soon as you toke, you'll notice the buzzy euphoria begins to build. Most people say it's a relaxed, full-body sensation that leaves you tingling to your toes. The mental clarity of the high allows you to focus for hours, as long as you don't need to leave your couch.
The munchies will hit hard just after the couchlock kicks in, so be prepared! It's a great way to spend an afternoon, until the hours-long high starts to fade. Then you'll be ready for a long sleep, and some sweet dreams as the sedative effect finally kick in.
Surprisingly, the scent profile isn't banana-heavy. There are certainly hints of banana, but other sundae ingredients take center stage. The primary scents are tropical and cherry, with cream and undertones of citrus. The Tangie genes are clearly noticeable.
Like the scent profile, look for sweet, creamy flavors and hints of banana. There are stronger citrus and fruity flavors, along with a hint of nutty, earthy undertones on the exhale.
Banana Split may have been created as a dessert smoke, but that's by no means all it's good for. The full-body buzz and the euphoria are great for what ails you.
The most significant benefits of this strain are its sedative and appetite-inducing effects. For people who suffer from nausea, insomnia, or anxiety, Banana Split weed is excellent for calming down and eating without stress.
Because of how relaxing this strain is, many use it to reduce chronic pain or inflammation. Tension headaches and migraines are also two examples of reasons people have used Banana Split. This strain keeps the pain away for hours, longer than other strains, without needing to use more.
More than one review of this strain includes plenty of praise for this strain's evenly balanced effects. People dealing with chronic conditions appreciate the mental energy and the relaxing effects that both last for hours. Regular marijuana users value the long-lasting effects.
Because of the high THC content, this strain is not always the right choice for someone new to cannabis. However, for experienced users or those with significant pain, it can be a lifesaver.
Refer a Friend
Please register to get your referral link.
Referral Program
For each friend you invite, we will send you a coupon code worth $25 that you can use to purchase or get a discount on any product on our site. Plus your friend will get $25 OFF coupon automatically applied to their cart if they visit our site via your referral link. Get started now, by sharing your referral link with your friends.
Your Referral URL:
https://budcargo.net/product/banana-split-oz-deal/
Click to copy