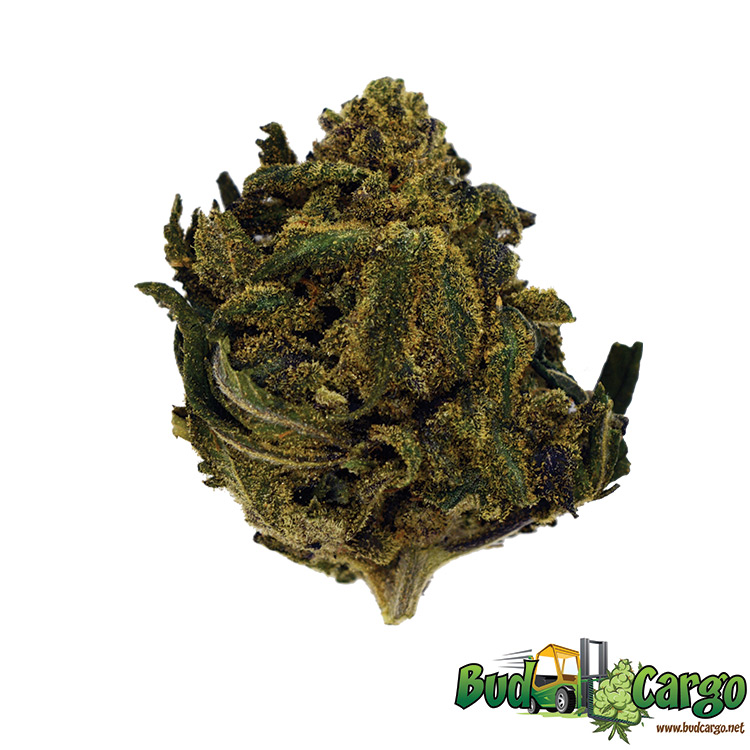 Black Nuken – Wholesale


Black Nuken is a Canadian-bred strain that is especially popular in British Columbia. Combining the genetics of Black Ice and Duke Nukem, Black Nuken is a relative newcomer to the world of cannabis, but has already gained notoriety as a top-tier indica leaning hybrid that can produce a potent effect. This strain is widely-known for its aesthetic appeal, producing tight, round buds that are interlaced with orange hairs and coated in a heavy layer of resin. The flowers are often sage in colour, with so many purple hues that the dark green buds often appear blackish.
Black Nuken's effects are strong and come on rapidly, with an uplifting, mildly energetic high. As far as indicas go, Black Nuken is the perfect wake-and-bake strain, and any daytime smoker will appreciate it for its long-lasting buzz and minimal burnout. Medical users will find Black Nuken effective because of its relaxation properties, with the potential to ease the effects of stress and insomnia without causing the user to become completely sedated. Black Nuken's scent is extremely strong, with a delightful sweet floral undertone. The smoke isn't too harsh, but has a heavy flavour reminiscent of spicy citrus, making it a popular choice for those who like to smoke rather than vape.
&nbsp
Estimated Delivery:&nbsp
Oct 07 Oct 11
&nbsp
people
are viewing this right now
Description
Black Nuken is like a dangerously potent yet innocently sweet strain. Unlike most weed with more or less the same potency, this tough pot tastes more like candy, giving users an interestingly delicious high.
On top of that, the strain has a solid lineage behind it that only strengthen its credibility. Read on and learn more about this strain. Below is a collection of valuable data about Nuken that prospective users and growers should know about.
The onset starts with a cerebral stimulation that leads users into an uplifting euphoria and a happy state of mind. This head buzz often leaves users a little bit too giggly which makes it a good strain choice for social activities. There are also a few reports of the strain sending users into a deep introspection that has the tendency of feeling a bit spacey.
Nonetheless, the strain's physical high is characterized as a relaxing feeling that is not entirely sedative but may cause users to feel sleepy and find themselves locked on the couch especially in higher doses. This strong Indica effect makes Nuken an ideal evening strain.
Black Nuken's hybrid effects make the strain a well-rounded medicinal alternative for various health conditions. For one, its uplifting cerebral high can be an effective stress reliever for users who need a quick break from a stressful day at work. At the same time, the blissful nature of its mental stimulation can aid patients who are dealing with depression.
Moreover, Black Nuken's relaxing body buzz can effectively alleviate pain caused by certain illnesses including muscle spasms. The sedative properties of Black Nuken, on the other hand, may stimulate sleep which makes it a perfect strain choice for insomniacs.
To choose from a variety of strains, and to find the right strain for you,  click here!
Refer a Friend
Please register to get your referral link.
Referral Program
For each friend you invite, we will send you a coupon code worth $25 that you can use to purchase or get a discount on any product on our site. Plus your friend will get $25 OFF coupon automatically applied to their cart if they visit our site via your referral link. Get started now, by sharing your referral link with your friends.
Your Referral URL:
https://budcargo.net/product/black-nuken-wholesale/
Click to copy