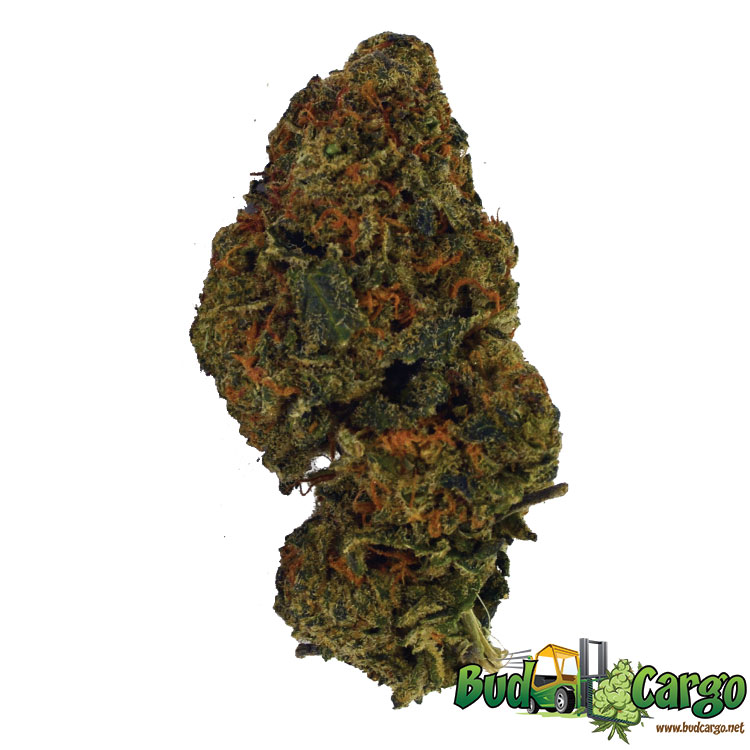 Donkey Butter – Oz Deal
Donkey Butter is a rare indica dominant hybrid strain (70% indica/30% sativa) created through crossing the classic Grease Monkey X Triple OG strains. The name may be weird, but this bud packs a super savory pungent flavor and lifted effects that are perfect for any indica lover. Donkey Butter has a spicy skunky flavor with hints of earthy pine and herbs as you exhale.
The aroma is very heavy and pungent with a spicy diesel effect that's accented by rich skunk and rotting pine. The Donkey Butter high has a euphoric overall feel that's perfect for evenings when you want to kick back and relax. You'll feel a relaxing lift at the onset of the high that fills you with a light tingly energy and a sense of euphoria.
Soon, this effect will fade into a deep peaceful body high that leaves you sleepy, couch-locked, and slightly aroused. Thanks to these effects and its high 26-28% average THC level, Donkey Butter is often chosen to treat conditions such as chronic stress, insomnia, chronic pain, migraines or headaches, and nausea. This bud has long tapered olive green nugs with thin amber hairs and a coating of super thick frosty golden crystal trichomes.
&nbsp
Estimated Delivery:&nbsp
Dec 08 Dec 12
&nbsp
people
are viewing this right now
Description
Donkey Butter, the most recent Exotic Genetix creation, delivers an impressive THC content of somewhere between 25% and 28%. You're sure to relax into this smooth, chill high.
One thing you might not relax into as easily is its smell. The Donkey Butter strain has a uniquely strong aroma. It begins with an earthy, almost gamey scent but works its way into a more complex gasoline-like odor, thanks to its parent strain, Grease Monkey.
Some find its smell off-putting at first, but the effects are certainly worth it. Right away, you'll feel the strong body high and a sense of euphoria that is somehow both arousing and relaxing.
Donkey Butter weed strain is lovely to look at as well. Right away, you'll notice its dense, tapered conical-shaped buds. Olive green (and sometimes purple) with broad curly leaves, Donkey Butter's lovely color is offset by a thick coating of silvery crystal trichomes and orange pistils. This truly is one beautiful bud.
For those interested in a stimulating and euphoric, full-body high, Donkey Butter is the strain for you! Most people experience an elevating and slightly energizing high, combined with a sense of uplifted, peaceful happiness. Later, it relaxes into a more subtle and sleepy vibe and may leave you feeling a little frisky. Because of its tendency for couch-lock, we recommend saving Donkey Butter for a relaxing night at home.
For those interested in enjoying this strain therapeutically, you won't be disappointed! Due to its high THC content (and CBD levels of between 0.68% and 1.24%), those with chronic migraines, headaches, fibromyalgia, COPD, and chronic pain tend to have the Donkey Butter strain on hand.
Its calming and sleepy effects make it easy to fall asleep, forgetting about chronic stress or anxiety. The temporary euphoria overpowers depression and other mood disorders.  The Donkey Butter weed strain will probably make you very hungry, as well.
There is nothing quite like the smell of this indica-dominant strain. Immediately after opening its container, you'll notice a woodsy, earthy aroma, with pine notes and a strong gasoline odor.
These effects are mild, but when lit, the smoke can be a bit much; in other words, you may experience eye-watering smoke. Don't worry; it quickly evolves into a much more enjoyable, although pungent, savory, and spicy aroma.
The flavor of Donkey Butter is much like its fragrance. Its taste is pretty fuel-forward, much like Grease Monkey, with a pungent skunky diesel taste right at the start. But, it also brings in a nice kick of spice and forest pine, with a subtle herbal, leafy aftertaste that balances it out.
Refer a Friend
Please register to get your referral link.
Referral Program
For each friend you invite, we will send you a coupon code worth $25 that you can use to purchase or get a discount on any product on our site. Plus your friend will get $25 OFF coupon automatically applied to their cart if they visit our site via your referral link. Get started now, by sharing your referral link with your friends.
Your Referral URL:
https://budcargo.net/product/donkey-butter/
Click to copy