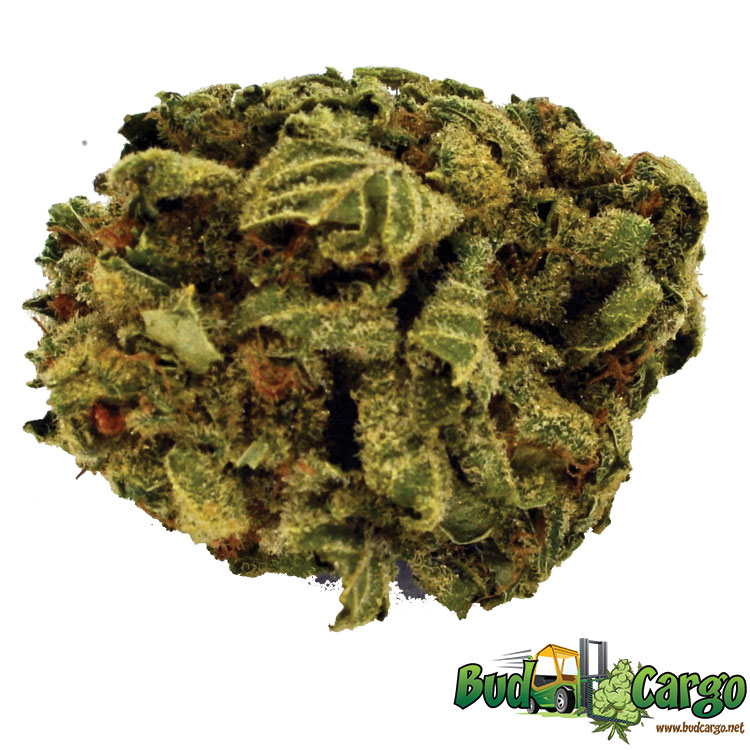 BOG Bubble – Oz Deal
BOG Bubble is an indica dominant hybrid strain created through crossing the delicious Bubble Gum strain with itself (Bubble Gum X Bubble Gum).
Although it is always indica dominant, the exact indica to sativa ratio varies based on breeder practices and the ratios of its parenting plants. This bud has large and fluffy yet surprisingly dense acorn-shaped dark olive green nugs with beautiful reddish leaves and hairs as well as a frosty thick coating of amber hued crystal trichomes. Like it's parent, this bud has a super delicious smell much like fruity bubblegum with a slightly earthy floral tinge. The taste is very much the same and is said to be like chewing a stick of super sweet blueberry flavored bubblegum. BOG Bubble definitely takes after Bubble Gum in its effects, which are a well-balanced mix of indica and sativa that serves to relax both the mind and the body.
The high starts with an uplifting euphoric effect that leaves you happy and slightly hazy. This haziness will slowly spread throughout the rest of the body with a tingly buzzing effect that serves to completely relax you, leaving you helplessly couch-locked and completely sedated. As the high fades, you'll often find yourself lulled into a deep and peaceful sleep that lasts uninterrupted for hours on end. These effects and its moderate 15-19% THC level make BOG Bubble the perfect bud for treating insomnia, mild to moderate cases of depression, chronic pain, and inflammation.
&nbsp
Estimated Delivery:&nbsp
Dec 11 Dec 15
&nbsp
people
are viewing this right now
Description
BOG Bubble is a descendant of the notoriously sweet Bubble Gum, known for its insane euphoric high.
It is also a past winner or among the top placers in numerous Cannabis Cups.
From its predecessor to descendants, BOG Bubble is sandwiched by highly-acclaimed strains.
In more ways than one, it is a testament to the quality its quality.
BOG Bubble leans towards the Indica side. However, it also comes with pronounced mental effects.
It begins with a gentle mental buzz that is not only uplifting but also euphoric. Often, users are left feeling upbeat and can be productive.
It does help clear the head and inspire creativity. Feeling good about themselves, the cheerfulness translates into being sociable.
Once the physical effects kick into the body, though, it delivers a sedating kind of relaxation.
At this point, most users tend to feel lazy. It is also highly possible that some may find themselves in a couch-lock especially if they have used more than enough.
BOG Bubble is a classic hybrid that brings users on a cerebral high before gradually bringing them to a state of complete body bliss.
It is perfect for use during the late afternoon in which there might be some things to do before settling into an evening of relaxation.
Like Bubble Gum, this strain emits a strong sweet note that is reminiscent of childhood favorite gums.
Its fruity smell also blends quite well with an earthy base with a lemony note.
It is no surprise that this strain tastes even better than it smells. More so, it is just like candy that includes natural notes. Upon combustion, one could easily identify the sweet taste of bubblegum.
As the flavors set, an earthy floral flavor with hints of berry delights the users.
BOG Bubble has a THC content of up to 19%. Although it is not insanely high, it remains above-average in potency. As such, its effects can be quite intense. Once used for pharmacological reasons, the same reasons that make it favorable among recreational users also makes it useful for the medical users.
During the early stage, as it induces an uplifting sensation, it helps people calm down. As it intensifies, it wipes out stress. Consequently, it becomes useful in the battle against depression and many other similar ailments.
Because it does provide a reinvigorating feeling, some people find it useful in warding off fatigue. Of course, it does not last long like a pure Sativa as the physical high sets into the body.
Once in complete relaxation, the sedative-like traits of BOG Bubble help soothe aching muscles. To a certain extent, it can help reduce physical pains including muscle spasms and cramping.
During the comedown, most people end up sleeping. As such, one of its best use is to help people get quality sleep – something that is invaluable to insomniacs.
Refer a Friend
Please register to get your referral link.
Referral Program
For each friend you invite, we will send you a coupon code worth $25 that you can use to purchase or get a discount on any product on our site. Plus your friend will get $25 OFF coupon automatically applied to their cart if they visit our site via your referral link. Get started now, by sharing your referral link with your friends.
Your Referral URL:
https://budcargo.net/product/bog-bubble-oz-deal/
Click to copy