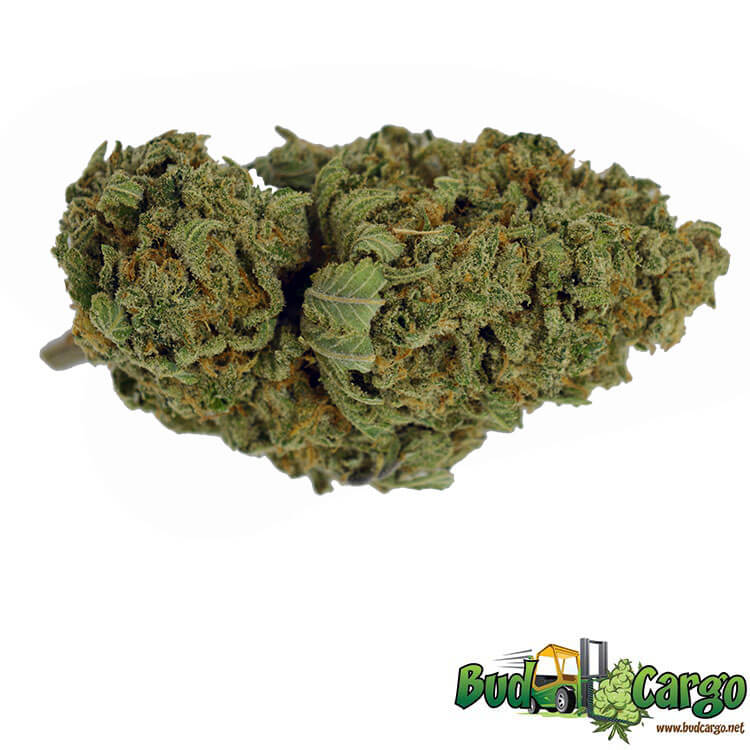 Huckleberry Soda – Wholesale
Rated 5.00 out of 5 based on

10

customer ratings
10

reviews
&nbsp
Estimated Delivery:&nbsp
Sep 25 Sep 29
&nbsp
people
are viewing this right now
Description
What comes to the mind when talking about huckleberry? For some, it could invoke thoughts of Mark Twain and his classic book. For others, it could be the phrase "a huckleberry over my persimmon." Of course, that phrase means "beyond one's abilities." In some ways, that does describe the intense Sativa effects of the Huckleberry strain.
The mysterious strain delivers a powerful mental high and an intense physical high. For beginners, Huckleberry may prove to be beyond their abilities. Not that its overwhelming effects are to put users to bed, but this one is sure to keep one euphoric.
So, the thing about Huckleberry strain is that no one knows where it came from. Some think that it comes from the lineage of the legendary Afghani Indica strain. Others think it comes from a cross between a couple of heavy Sativa strains. And then there is also the matter of its scent and taste, which suggests it may have originated from a Blueberry strain.
Regardless, this is a balanced strain that the original breeder named after a berry. By the way, Huckleberry is also the state fruit of Idaho, USA.
Like most balanced strains, the onset of effects begins with a mental high. As soon as it kicks in, Huckleberry induces users to feel good and uplifted. As such, it is not uncommon for users to feel giggly especially in the company of friends. As the mental high intensifies, users now start to feel euphoric. It is for this reason that the strain is a great choice for social gatherings among friends.
It does not take too long before the physical high starts to creep in as well. As marijuana users know, the Indica side always brings calm to the body and as a result, users feel relaxed.
Depending on where one acquired the strain, some may think it is not potent. In fact, it recorded a low THC level of 8% in some tests. But the must be a fluke as good quality buds have tested to a whopping high of 26%. In other words, Huckleberry may bring a wonderful mental and physical high but it can overwhelm anyone when using too much.
Huckleberry is one of those strains that comes with a great scent. It has the classic earthy scent of marijuana that is accompanied by a strong hint of berry. Even non-cannabis users will find its sweet scent delightful.
Among the criteria that make for a great cannabis strain is its taste. Here, Huckleberry does not disappoint. Upon inhalation and exhalation, it has a sweet and spicy taste that comes with a strong hint of berry.
All is not that bad, though. Despite the negative reactions, Huckleberry also comes with several medical benefits. One thing that it can do well is to reduce stress. As such, it is also useful for those who are suffering from depression.
Another benefit is that because its Indica side has a sedative-like property, it can be helpful in dealing with inflammation, as well as for pain relief.
As is the case with many strains, most of the medical benefits are anecdotal. But due to the effects that it brings, it is also not hard to see how it benefits many people especially those with serious illnesses. The shift in mood to that of elation coupled with the relaxing effects is often enough to relieve patients from mild pains and aches.
To choose from a variety of strains, and to find the right strain for you,  click here!
Refer a Friend
Please register to get your referral link.
Referral Program
For each friend you invite, we will send you a coupon code worth $25 that you can use to purchase or get a discount on any product on our site. Plus your friend will get $25 OFF coupon automatically applied to their cart if they visit our site via your referral link. Get started now, by sharing your referral link with your friends.
Your Referral URL:
https://budcargo.net/product/huckleberry-soda-wholesale/
Click to copy