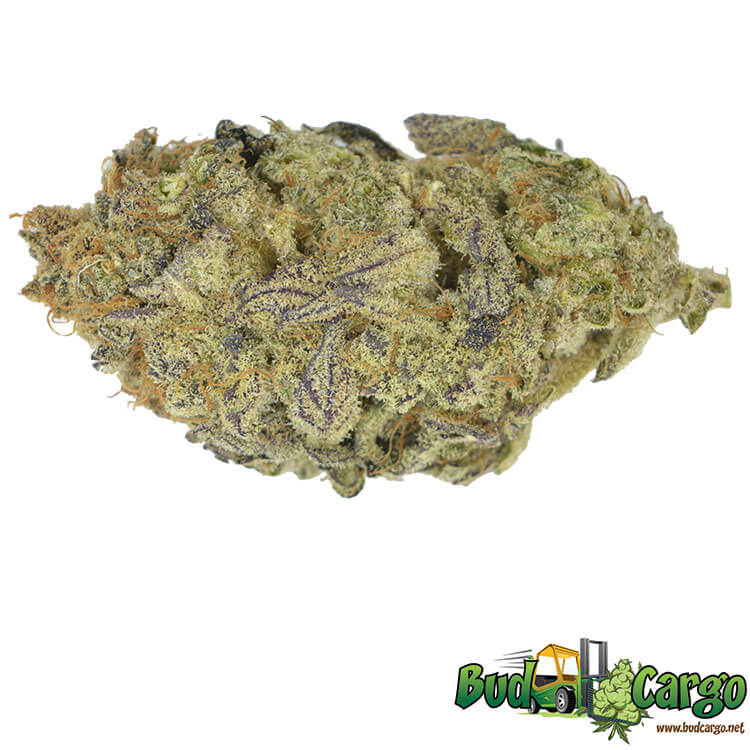 Pink Coma


Although its name conjures exotic images of Snow White in a twilight trance or Vladimir Lenin in his glass coffin, Crystal Coma is a sativa-leaning hybrid from California. Although its exact genetics are undocumented, this strain may be the product of two very pungent staples, Cheese and Skunk #1. While it leans more sativa, it expresses strong effects on both ends of the spectrum. Pink Coma's THC level has been measured at levels of 15% to as high as 30%.
&nbsp
Estimated Delivery:&nbsp
Dec 08 Dec 12
&nbsp
people
are viewing this right now
Description
Pink Coma's multicolored flowers are visually striking. The large and solid buds cling together in solid, rounded formations that are shaped somewhat like bullets. They have a typically indica internal structure, with a dense and solid core and small leaves that curl tightly inward. These leaves are a mossy green and are twisted through with curly orange and brown pistils. Pink Coma also has (and might in part be named for) a high concentration of cloudy, crystalline trichomes that cover the buds' inner and outer nooks and crannies and make them hard to break up by hand.
Pink Coma's high hits fast, sometimes stirling consumers with buzzy, head-focused effects before they've even had a chance to exhale it smoke. At first, a feeling of constriction in and around the temples can be expected; tics like increased salivation and a flushing in the cheeks are also possible. Eventually, these effects subside and are replaced by a mental rush, with thoughts flowing more frequently and in a more associative, category-based way. This mindset can lend itself to work on complicated analytical tasks as well as to open-ended creative pursuits like brainstorming. Smokers who aren't feeling quite as productive, however, can simply enjoy Pink Coma's sudden wave of euphoria for all it's worth.
As some time passes, the strain's indica side begins to emerge. Physical relaxation may take over in tight and tense muscles, allowing for deep and restorative breathing and a possible desire to kick back on the closest couch. Indeed, as its name suggests, this is one strain that's likely to put you in a seemingly comatose state of sedation. Fortunately though, even while couch locked, consumers of Pink Coma can still enjoy the hybrid's full cerebral benefits. It can be a great strain o enjoy before watching a thought-provoking movie or enjoying some animated conversation with like-minded friends. Because of its gradual drop off in energy, Pink Coma is recommended for nighttime through early evening use; if toked just before bed, it may keep you wide awake with its trenchant feeling of mind race.
Pink Coma's strong physical relaxation and mental stimulation can have several applications for medical cannabis patients as well. Its early feeling of engagement and focus can be a big help to those with attention deficit disorders who struggle with concentration. Its generally upbeat mood, meanwhile, can help to temporarily improve symptoms of stress and depression. On the physical end of the spectrum, this strain offers powerful pain relief, whether the pain is temporary, as due to injury or inflammation, or chronic, as due to conditions like arthritis or lupus. In large enough doses, this sleepy bud can even counteract insomnia, helping to bring about heavy, restful sleep. Because Its cerebral buzz can veer into paranoia in the wrong circumstance, Pink Coma is not a good option for patients who are prone to panic or anxiety.
Refer a Friend
Please register to get your referral link.
Referral Program
For each friend you invite, we will send you a coupon code worth $25 that you can use to purchase or get a discount on any product on our site. Plus your friend will get $25 OFF coupon automatically applied to their cart if they visit our site via your referral link. Get started now, by sharing your referral link with your friends.
Your Referral URL:
https://budcargo.net/product/pink-coma/
Click to copy