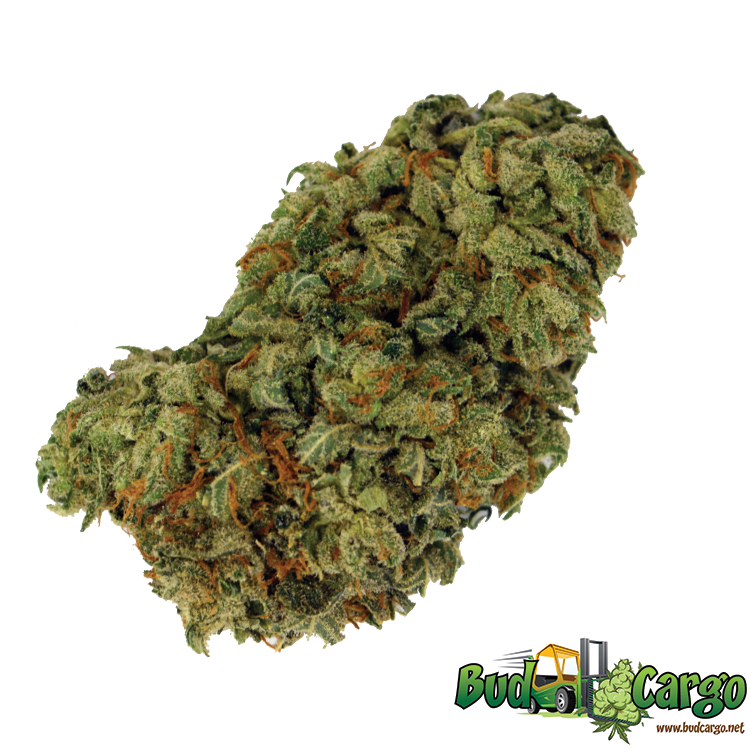 Larry OG (Lemon Larry) – Oz Deal
Rated 4.80 out of 5 based on

5

customer ratings
5

reviews
The Larry OG nugs are visually appealing. With a minty green texture covered with an abundance of trichromes and orange-brown hair, the dense nugs seem to retain the right proportions of moisture, thus is lucrative to marijuana enthusiasts. Lemon is the dominant aroma of the Larry OG, thus justifying its alternate name "Lemon Larry." You might notice the earthy and pine undertone scents upon subsequent sniffs.
The taste of the Larry OG is what you'd expect from its smell. The citrusy taste of the kush doesn't irritate the throat and is quite smooth. But it is quite powerful, and a little heavy on the lungs.
The effect of the hits doesn't take much time to settle in. The Larry OG completely relaxes the body and makes you feel productive, happy and euphoric. As a result, it alleviates stress almost instantly and is a good companion for those suffering from depression. In fact, many users have reported that they feel stimulated and relaxed at the same time while high on this strain. It can also help you increase your focus.
Since it relaxes the body, the Larry OG helps in relieving you of physical pains. The high THC content may make you quite hungry. However, you might experience dry mouth and dry eyes while the buzz is on.
The Larry OG hails from Orange County was created by The Cali Connection Seed Company. It has a flowering time of around 65-70 days and yields in large amounts. An exceptionally good strain, Larry OG is for those looking for a relaxing body high.
&nbsp
Estimated Delivery:&nbsp
Jun 11 Jun 15
&nbsp
people
are viewing this right now
Description
Larry OG is a lovely OG variant that stems from the ocean-family of strains. It comes from Orange Country and does not disappoint – this strain is an enjoyable smoke that leaves a sweet and sticky taste in your mouth. It is also known for being an effective medical smoke, relieving symptoms of countless mood disorders and ailments.
Larry OG is a steady smoke that hails from the sunny Californian coast. Where the name "Larry" comes from, remains a bit of a mystery, however, what one can be sure of, is this strain's exceptionally soothing effects, that will make you feel tingly and relaxed almost immediately.
This hybrid tends to be more dominant on the indica side of things, which is no surprise, given its parentage. Larry OG is a potent mix of famed OG Kush and the renowned San Fernando Valley OG, and may also be referred to as "Lemon Larry", due to its distinctly citrus aroma, as well as its lemon-like taste.
Larry OG is quite a potent smoke, so new consumers beware. This indica dominant variant of the infamous OG family will make you feel thoroughly relaxed, so it is the perfect wind-down smoke for the end of the day. This strain produces a potent body high, mixed with an uplifting and invigorating mental experience that is sure to leave you in a blissful mood.
If you are looking for a way to melt into your couch and cave in to an intense body-high, then this strain is the one for you. Larry OG is all about the happy butterflies in your stomach, and the feeling of satisfaction and pure contentment, allowing you to sink into the sedative effects, and enjoy it fully.
Larry OG is perfect for when you are in need of a mood-elevator, making you feel sudden bursts of vivid euphoria. Its serene cerebral high is mixed in with a slow and steady sleepy feeling, one that gets more obvious as you smoke more, and eventually landing you in the nearest bed.
Larry OG is potent not only in effects but also in its aroma, filling the room with it delightful bursts of citrus and orange, and enticing you with its freshness, even before you come close to lighting your first smoke. It also carries hints of pine and lemon in its fragrance, finishing off with a very distinct woody undertone.
This special OG strain also carries a very distinct flavor that complements its aroma. Larry OG has a smoke that will remind you of a lemon meringue pie, coating the inside of your mouth with a deliciously earthy lemon flavor. Hints of spicy herbal can also be noticed, rounding it up and making it an extra delicious skunky variant.
Larry OG is a great choice for medical users who are looking for alternative ways to relieve pain. This hybrid is very effective in easing chronic pain, with an added bonus of it having a heavy sedative effect, relaxing you further, while numbing any aches.
This strain is also very good at helping manage stress in everyday life, making it easier to leave all your day-to-day worries behind, and allowing you to delve into a deeper state of relaxation. Larry OG is therefore also an effective aid in helping ease depression or anxieties, and has become a popular choice as an alternative to long-time sufferers.
Larry OG can also create a strong case of the munchies, making it an idea smoke for cancer patients, who need a boost in appetite, usually lost during chemical treatments such as chemotherapy and radiation. Because this strain is very much a sedative, it is also popular as a sleeping aid for insomniacs.
Refer a Friend
Please register to get your referral link.
Referral Program
For each friend you invite, we will send you a coupon code worth $25 that you can use to purchase or get a discount on any product on our site. Plus your friend will get $25 OFF coupon automatically applied to their cart if they visit our site via your referral link. Get started now, by sharing your referral link with your friends.
Your Referral URL:
https://budcargo.net/product/larry-og-oz-deal/
Click to copy