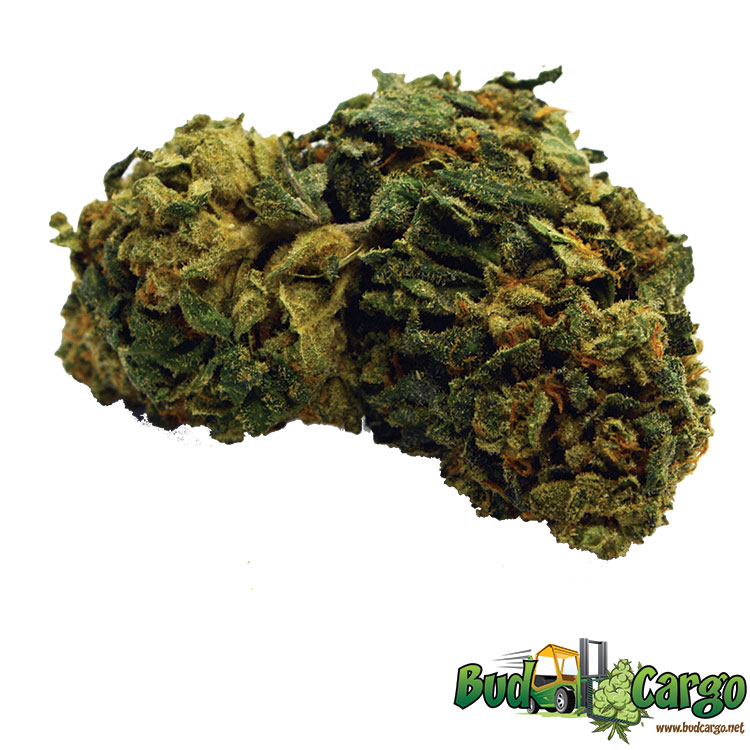 Lava Cake – Oz Deal
Named for its super delicious flavor, Lava Cake packs a sweet and chocolaty taste with a lightly minty fruity exhale into each and every toke. The aroma is just as delectable, with fruity pine and nutty herbs galore. Lava Cake packs a super relaxing high that's perfect for inspiring thoughtful reflection before bed at the end of a long and stressful day.
You'll feel a light lift at the onset of the high, filling you with a touch of cerebral energy and pure euphoria. This energy quickly subsides, replaced by creative thought and introspection as your body begins to settle into a deeply relaxing physical state. You won't feel sedated in this state, but rather totally at ease with the world around you. In combination with its moderately high 15-18% average THC level, these effects are said to be perfect for treating chronic pain, nausea or appetite loss, migraines or headaches and chronic stress.
This bud has oversized super dense grape-shaped olive green nugs with orange hairs and a coating of frosty white crystal trichomes.
&nbsp
Estimated Delivery:&nbsp
Oct 07 Oct 11
&nbsp
people
are viewing this right now
Description
Dessert lovers everywhere, rejoice: the decadent treat known as lava cake is now a delicious strain of weed. The Lava Cake cannabis strain is an indica-dominant strain with a relaxing, uplifting head high for the end of the day. The body buzz is an easy, chill relaxation, without a sense of sedation, so you can relax with friends without dozing off.
The Lava Cake strain is a Cannarado Genetics creation, resulting from a delicious blend of Thin Mint Girl Scout Cookies and Grape Pie. It's a 70/30 indica-dominant hybrid that's great for helping unwind at the end of the day. THC content is usually moderately high, measuring between 15% and 18%.
Because of its well-balanced traits, Lava Cake is a delicious choice for therapeutic use. The THC levels, combined with the relaxing effects, help with chronic pain, stress, and anxiety. In particular, the creative and uplifting head high blends with the muscle-relaxing body buzz to help ease stress, pain, and worries.
It's easy to tell when Lava Cake weed starts to kick in. The head high begins as a buzz of energy that quickly slips into the rest of the body. This effect is joined by euphoria and mental stamina that evolves into a creative, chill kind of introspection as the body buzz comes on. It never leads to sleepiness, making it an excellent choice for long, chill evenings.
As the body high builds, the Lava Cake strain helps users relax completely, both mentally and physically. Muscles loosen, tensions ease, and aches and pains fade away. The body buzz won't keep you locked to the couch, but it won't force you to move, either. Instead, users remain awake and chill all night, perfect for unwinding after a long day at work.
The first whiff of Lava Cake will make your mouth water. It's a lightly fruity scent with hints of pine and nuts, like a delicious trail mix. The pine scent develops into a fresh, minty note that's reminiscent of the Thin Mint GSC heritage.
When you first taste Lava Cake weed, you'll understand the name. The nutty, chocolate flavor is rich and almost fruity. The exhale is where the mint comes out in force, keeping the experience light and fresh.
Indica hybrids are ideal for therapeutic use, and Lava Cake is no exception. Its blend of deep relaxation with just a pinch of sativa energy makes it helpful for everything from chronic pain to stress.
When it comes to mental effects, the Lava Cake cannabis strain offers therapeutic benefits as well. The euphoria of the head high helps calm anxious thoughts, high heart rates, and unease. This same effect can help with PTSD, depression, or OCD by helping dismiss despair or gloom, replacing it with a gentle bliss.
Lava Cake can also melt away chronic stress. Stress-causing worries are put into their perspective and float away, letting the user focus on other things. Meanwhile, a body high kicks in to relieve physical symptoms. The strain also relaxes the muscles, helping to calm tension, headaches, and pain.
Chronic pain sufferers appreciate the anti-inflammatory properties of Lava Cake for conditions such as rheumatoid arthritis, cancer pain, or fibromyalgia. Even insomniacs will find Lava Cake helpful. While it doesn't make users sleepy, it does help mute the stresses and distractions that keep people awake. As the high winds down, so do the users, and Lava Cake ushers them off to a restful sleep.
Refer a Friend
Please register to get your referral link.
Referral Program
For each friend you invite, we will send you a coupon code worth $25 that you can use to purchase or get a discount on any product on our site. Plus your friend will get $25 OFF coupon automatically applied to their cart if they visit our site via your referral link. Get started now, by sharing your referral link with your friends.
Your Referral URL:
https://budcargo.net/product/lava-cake-oz-deal/
Click to copy