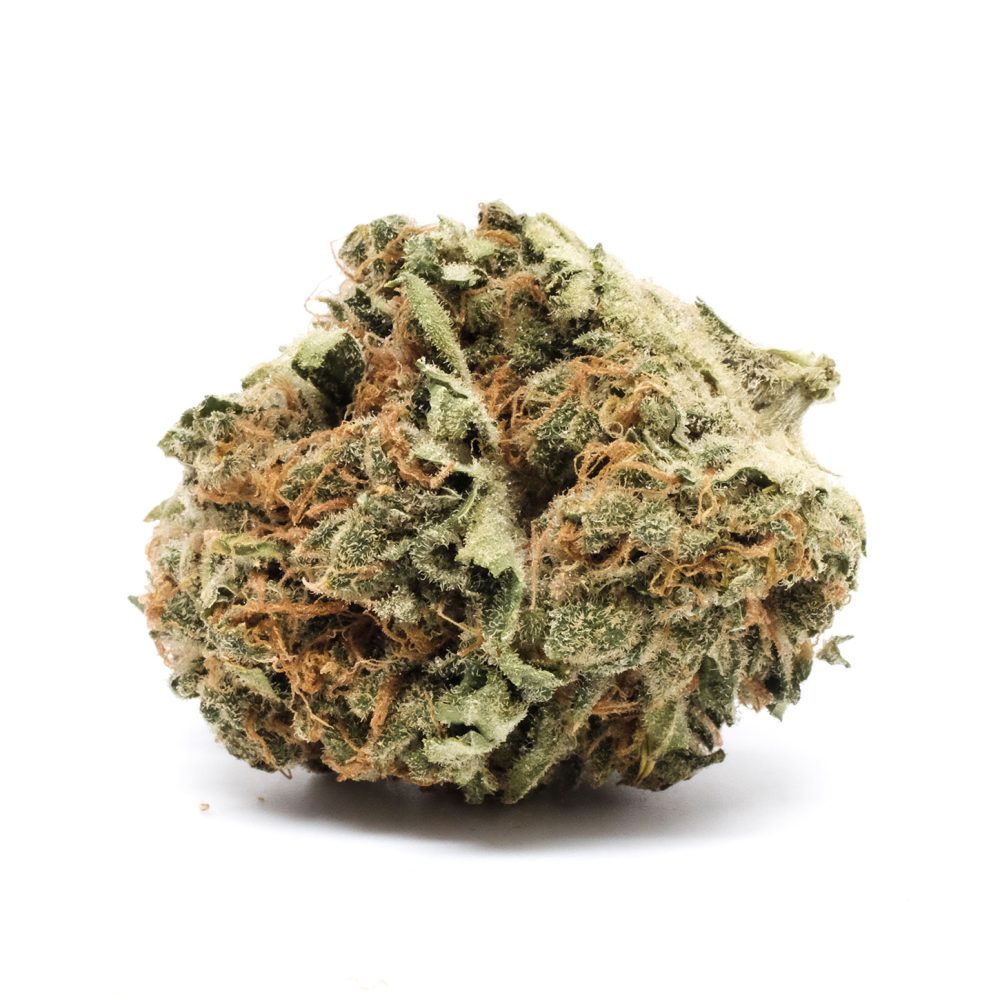 Romulan – AAAA
Rated 5.00 out of 5 based on

13

customer ratings
13

reviews
Buy Weed Online Romulan – AAAA
Romulan is a legendarily strong strain that gets its name from people's jokes about how this marijuana could "dent your head" and create ridges like those on the warriors in Star Trek. It has been featured in Skunk magazine, High Times amongst other Cannabis Culture pages for its potent narcotic-like stone effects which make users feel sleepy and lazy.
This strain also wraps the user in a euphoric blanket of bliss while also stimulating the appetite. Snacks should be kept close as the "munchies effect" of Romulan is very strong even for experienced users. Everyone expects the cotton mouth and dry eyes but users might get caught off guard by the possible dizziness, paranoia and headaches when consuming Romulan in high doses.
The Romulan strain is often used by those dealing with insomnia and as such should not be taken during the day. But, for those seeking pain relief it can relieve even some of the worst chronic aches and pains . Others choose this to alleviate the effects of stress or anxiety disorders , depression and stomach problems too!
&nbsp
Estimated Delivery:&nbsp
Dec 09 Dec 13
&nbsp
people
are viewing this right now
Description
Romulan is a mostly indica strain that produces enjoyable tranquilizing and mind-bending effects, which makes it an excellent choice for fans who want to take their medicine. The reliable full body calm guaranteed to leave you feeling relaxed and intoxicated.
Aptly named after the Star Trek humanoid race of Romulans, this strain produces a narcotic-like effect that is said to warp your head. This pure indica stems from legendary White Rhino mixed with an unknown indica plant believed to be North American in origin.
Romulan is a strain that can provide deep relaxation and comfort. The indica variant of this plant has been popular with medicinal marijuana users because it's soothing smoke, which many believe help heal ailments such as insomnia or chronic pain in joints due to its calming effects.
Romulan is a powerful indica that will make you succumb to gravity without even the slightest chance at fighting it. It produces a heavy body with guaranteed couch lock, so this strain should be enjoyed when kicking back and relaxing instead of being productive in any way possible.
This strain will make you feel like you are in the middle of a full body massage, just as you're lying down. Romulan is a perfect relaxant, truly undoing the knots in your back and making you feel like you are floating on a cloud in a heavy brain haze. If you continue to smoke, you may get sleepy, so this makes for the perfect nighttime smoke all-together.
One of the most reliable happiness-inducing smokes is Romulan. It will relieve you from your negative thoughts and make you feel floaty, happy, carefree; it also gives off surges that are perfect for unwinding after a long day! The munchies will come on hard too so pack some snacks.
Romulan has an aroma that varies at times, sometimes being described as cherry candy and others with hints of grapes. Its main fragrance ranges in fresh pine to a pungent earthy note making it invigorating for those who enjoy their smokes relaxing yet energizing too!
Romulan is a powerful strain with earthy and rich flavors. You can taste wood, spice and citrus that refreshes you in every inhale while still leaving behind its sweet lemon after taste. 
Romulan is the perfect indica strain, allowing many patients who suffer from debilitating conditions to live their life more comfortably again. This successful medical marijuana has helped countless people in managing their stress and relaxing both mind and body!
This strain is an effective way to also rid yourself of your minor or chronic aches and pains. Romulan relaxes the body, soothes muscles making backache, muscle spasms and migraines much more tolerable. If you suffer from insomnia this can help as it calms your mind well enough where you finally find some slumber.
Romulan is a strain that has been known to help those experiencing mood disorders. Depression, anxiety and PTSD all respond positively with Romula's treatment because it causes less worry in one's head while also making them feel lighter without any negative side effects like pain or nausea associated with other medications for these conditions.
Refer a Friend
Please register to get your referral link.
Referral Program
For each friend you invite, we will send you a coupon code worth $25 that you can use to purchase or get a discount on any product on our site. Plus your friend will get $25 OFF coupon automatically applied to their cart if they visit our site via your referral link. Get started now, by sharing your referral link with your friends.
Your Referral URL:
https://budcargo.net/product/romulan-aaaa/
Click to copy