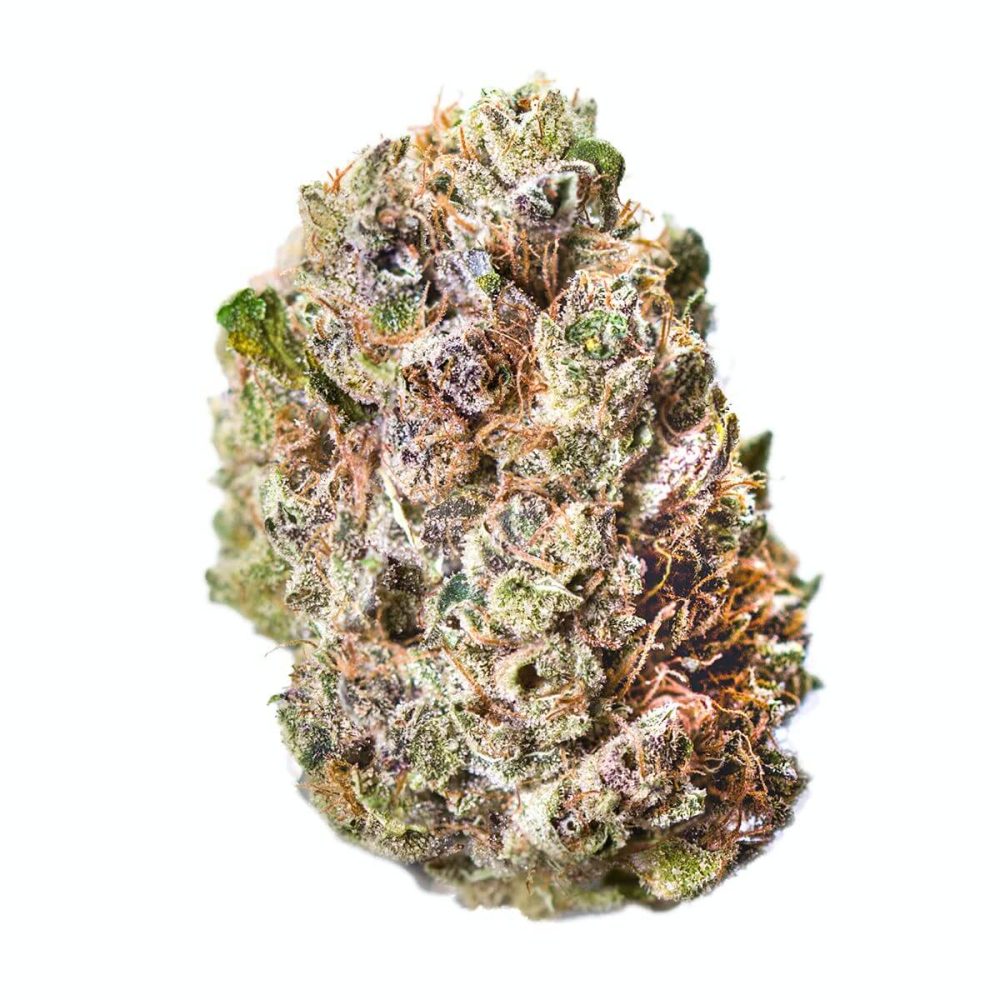 Pink Lemonade – AAA


Pink Lemonade is an indica-dominant hybrid with serious bag appeal. Although this strain's roots are unknown, its potency and fruitiness are clear. Pink Lemonade offers a sour-sweet flavor alongside a pleasant combination of mental and physical effects. Although this strain's high is said to last shorter than average, it can nevertheless be a potent, memorable smoke for cannabis newcomers and veterans alike. Pink Lemonade's THC levels have been measured at between 12% and 22%.
&nbsp
Estimated Delivery:&nbsp
Sep 25 Sep 29
&nbsp
people
are viewing this right now
Description
If you're a fan of summertime treats, Pink Lemonade is a refreshing choice. This indica-heavy hybrid strain is known for a sweet but tangy scent and flavor profile. Users love it for its relaxing but not sleepy effects, and some also enjoy a solid body buzz. It's reminiscent of the warm days of summer, where you can do whatever you want, but you choose to chill on your back porch with a tall glass of something sweet. This balanced strain can lead to productivity or lounging, depending on what you're interested in doing.
Many people enjoy Pink Lemonade kush for its help with pain- and anxiety relief. The body buzz is helpful for arthritis, and the calming effects relieve anxiety and depression. It's not a sedative, so you can use it without worrying about falling asleep on the couch. Depending on how it's grown and dried, the THC percentage of this weed strain can vary, so ask before you consume. On average, look for THC levels of 13%-14%, with highs up to 17%-22%.
Pink Lemonade weed doesn't waste time when it comes to kicking in. Many smokers notice a rush almost as soon as they taste the sweet-tart terpenes. The first thing to kick in is the head high, and most users reporting immediate mood lifts and an increase in energy. Both casual and medical users find this useful for getting tasks done and generally improving their afternoon.
Some users notice the indica genetics producing a body high about half an hour after consumption. This helps relax muscles, reduce tension, and relieve pain and inflammation. For these users, this weed strain can help with everything from exercise to running errands pain-free. In general, Pink Lemonade is a balanced strain that's a solid choice for indica lovers who don't want to fall asleep just yet.
Pink Lemonade gets its name from its citrusy-sweet scent and flavor. It's reminiscent of slightly sweet grapefruit. Heavy on the limonene, it's a little floral and a lot like a tall glass of lemonade on a summer day. There's a hint of grassiness on the exhale.
The flavor matches the scent. There aren't too many surprises here – the general profile is of lemon candy with a hint of grapefruit bitterness and an earthy undertone.
Many people use Pink Lemonade for depression and stress. The immediate energy and euphoria from smoking Pink Lemonade weed help those who are tired, overwhelmed, or just sad.
People with ADHD have noticed that the combination of energy and clarity Pink Lemonade triggers is great for focusing on tasks. Many use small doses of this strain to accomplish homework or housework. The same energy that gets most people up and running lets those with ADHD settle into a task without getting distracted.
It's also an excellent strain for those needing pain relief, regardless of whether they generally prefer sativa or indica. The body high is noted to reduce tension and muscle pains, as well as headaches and arthritis pain. The calming effect works with the body high to be particularly useful with tension headaches from chronic stress.
Refer a Friend
Please register to get your referral link.
Referral Program
For each friend you invite, we will send you a coupon code worth $25 that you can use to purchase or get a discount on any product on our site. Plus your friend will get $25 OFF coupon automatically applied to their cart if they visit our site via your referral link. Get started now, by sharing your referral link with your friends.
Your Referral URL:
https://budcargo.net/product/pink-lemonade/
Click to copy