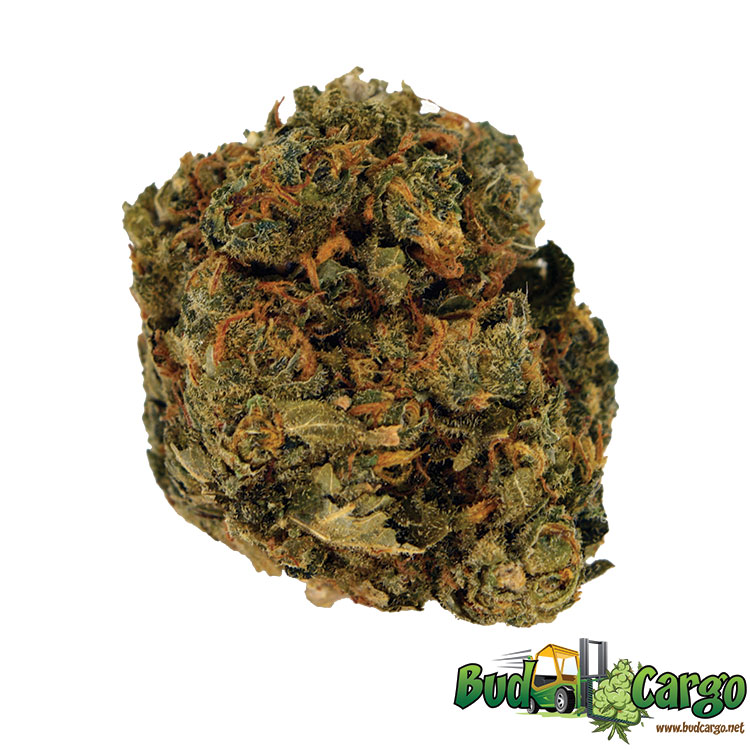 Platinum Blackberry Kush – Oz Deal
Rated 4.94 out of 5 based on

18

customer ratings
18

reviews
Platinum Blackberry Kush is a rare indica dominant hybrid strain created through crossing the infamous Platinum OG Kush with the delicious Blackberry Kush strain. This bud brings on an insanely delicious flavor and gorgeous appearance all wrapped up with a potent heavy high. Platinum Blackberry has a sweet fruity berry flavor accented by hints of savory diesel and spices on each exhale.
The aroma is of fresh berries and spicy dank with a pungent earthy overtone that can fill a room with its stench. Platinum Blackberry buds have lumpy dense popcorn-shaped dark olive green nugs with amber hairs and a coating of frosty white crystal trichomes. The Platinum Blackberry high will hit you in both mind and body, pulling you into a state of lifted sedation that lasts for hours on end before you finally fall asleep. You'll feel a tingly onset in the back of your head before it takes ahold of you in your entirety, pulling you down into relaxed sedation.
These effects in combination with its super high THC level give Platinum Blackberry an edge in treating conditions such as insomnia, migraines or headaches, hyperactivity, mood swings, and chronic stress.
&nbsp
Estimated Delivery:&nbsp
Dec 02 Dec 06
&nbsp
people
are viewing this right now
Description
A strong indica, this fragrant, potent bud is popular among veteran smokers and recreational users alike.
Platinum Blackberry Kush strain is as sweet-smelling as its name suggests.
Its strong relaxing components make it a hit in the medical cannabis scene, and it is because of that, that Blackberry Kush has stayed in demand since it first showed up in the industry.
Blackberry Kush is an indica-dominant strain that stems from a combination of an Afghani indica crossed with the hybrid Blackberry.
It is one of the famously high-quality strains that originated in the diverse California medical cannabis scene.
This mostly-indica is renowned and recognizable because of its strong skunky odor.
Platinum Blackberry Kush is stronger than your average in effect too, and a little goes a long way.
This strain has a powerful calming effect that is often recommended to patients struggling with managing persistent chronic pain.
Platinum Blackberry Kush induces an array of soothing effects, that kick in almost immediately. This strain is one sweet heavy hitter, and can de-stress you in even the most anxiety-riddled situations.
This indica is a reliable relaxant, that will guide you into a serene, laid-back mood, and eventually rock you to sleep. Blackberry Kush will make you delve into a unique euphoric high, leaving you feeling uplifted and full of feelings of happiness.
Platinum Blackberry Kush, because of its body-heavy high, is best smoked at the end of the day, unless you have the whole day to kill on pure relaxation. Described as a sort of "brain massage", this one will have you unwinding to good tunes and munchies while floating on a cloud all day long.
This cannabis strain has abundant levels of myrcene and average amounts of phellandrene, β-Pinene, geraniol, caryophyllene, and D-Limonene.
Aroma & Flavor
This strain's aroma is so sweet and noticeable, that you will be able to smell it in a room, long after the bud has exited. Blackberry Kush smells much like a spiced bowl of berries, and is distinct in its sweet blackberry scent. This bud is very pungent and appetizing, and will leave your mouth watering.
Blackberry Kush tastes almost exactly the same way it smells. This kush will come at you with a strong earthy diesel flavor, cut with a strong sweet blueberry presence. This indica simply tastes like a mouthful of berries, every time you take a drag, a sweet sensation that stays in your mouth long after you have exhaled.
Blackberry Kush is popularly prescribed by doctors for a long list of illnesses. This indica has proven to be very effective in managing feelings of stress and anxiety that come from busy and demanding lifestyles. Blackberry Kush works well for patients seeking a way to unwind and relax after a long day at work.
For anyone who struggles with restlessness and insomnia, Blackberry Kush may also be useful in finally getting a night of restful sleep in. It has a way of easing you into a state of relaxation, and gently getting you ready for a long awaited deep sleep.
Doctors also love to prescribe Blackberry Kush to patients who suffer from minor and even major pain. Muscle spasms, joint pains and migraines are eased with the help of this powerful and effective indica, nixing the pain for hours on end.
For those suffering from a lack of appetite, Blackberry Kush may also be a good option. This strain can help get rid of the nausea that may be present due to chemical cancer treatments such as radiation and chemotherapy. A quick smoke of Blackberry Kush may increase appetite and encourage the patient to consume food normally.
Refer a Friend
Please register to get your referral link.
Referral Program
For each friend you invite, we will send you a coupon code worth $25 that you can use to purchase or get a discount on any product on our site. Plus your friend will get $25 OFF coupon automatically applied to their cart if they visit our site via your referral link. Get started now, by sharing your referral link with your friends.
Your Referral URL:
https://budcargo.net/product/platinum-blackberry-oz-deal/
Click to copy