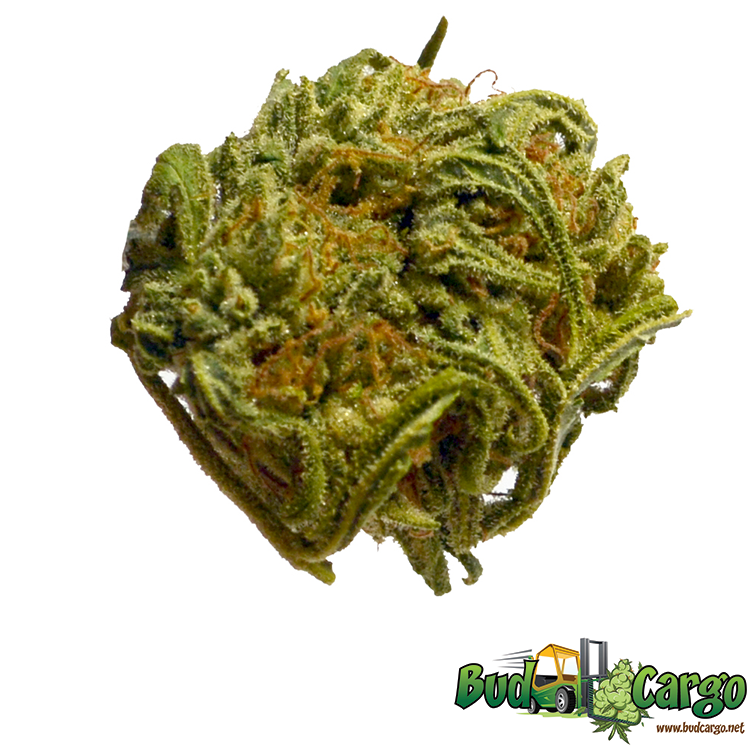 Rockstar Master Kush – Oz Deal (AA+)
Rated 5.00 out of 5 based on

1

customer rating
1

review
$

69.00 –
$

49.00
Out of stock


Rockstar Kush, also commonly called "Rockstar OG" by medical patients, is an indica dominant hybrid (75% indica/25% sativa) strain created through a cross of the insanely potent Rockstar X Bubba Kush strains.
This powerful bud has a well-balanced but extremely potent high that is powered by an intensely high THC level that typically falls between 22-25% on average. The high starts with a feeling of uplifted euphoria with a hazy introspection that immediately relieves any feelings of anxiety or racing thoughts.
This high slowly spreads throughout the body leaving you completely relaxed with a slight sense of sedation. This sedative feeling eventually leads to a pretty heavy couch-lock with an intense case of the munchies.
&nbsp
Estimated Delivery:&nbsp
Oct 07 Oct 11
&nbsp
people
are viewing this right now
Description
Put three exceptional master genetics together, and the result is a rockstar. Indeed, by crossing three prominent hybrids including a pure landrace Indica, the offspring promises to be a treat. But it is not only for recreational users who crave for a high that is not too overwhelming. It is also as much for medical cannabis users as well.
Master Kush, one of the three strains, was itself an offspring of two pure breeds in the Hindu Kush regions. Among its notable traits is that full-body relaxation it delivers without any numbing effects that can cause a foggy mind.
Sensi Star, on the other hand, is not only a strain considered to be legendary by many in the cannabis circle. Like Master Kush, it delivers the same deep relaxation. Furthermore, it also induces a reinvigorating cerebral high.
Finally, to complete the trio of strains that gave birth to Rockstar Kush, the landrace Afghani Indica. For many decades, breeders have used it to create generation after generation of exceptional hybrids. If there are perfect Indica strains, then they are found in this region.
Three strains considered among the finest in the world. Put them together, and here we are, staring at Rockstar Kush and wondering. What can it do?
Leadership is not about brute force. To that, this master has done a splendid job. Rather than invade the mind and body with unwavering assault, it delivers a soothing sensation. And that is precisely what users can expect when using Rockstar Kush.
At its onset, a warm buzz comes into the body. Soon, tensions and soreness seem to evaporate. This then sets the tone for what is to come. It puts users at ease even as it mildly begins to intensify.
Feeling relaxed, a new sense of happiness sets in with many people ending up euphoric. In the company of others, expect to have a lot of giggling and laughing going on. In a sense, this strain can turn Mr. Grinch into the jolly good fellow.
While it retains some Sativa traits, some of its cerebral effects can also be felt. For instance, users have reported feeling motivated or a little energized. Others also experience mental clarity. Generally, everyone can agree that the full-body relaxation leads to an uplifted spirit and positive outlook.
As users bask in this gentle high, the intensity of the effects is also ever increasing. In most cases, users slow down and finally go on to sleep. There is no sudden onslaught or intense numbing buzz that knocks out people. Instead, it brings people to pure relaxation before drifting off smoothly.
Making this strain even more exceptional is the sweet odor it emits to go with the fresh smell of wood and earth. A minty note is also present, which enhances its aroma further.
Where there is a mild minty aroma that accompanies the strain, it is the menthol that makes it smooth and easy on the throat. Not to mention, it also feels a little cool, too. Some of its aroma carries over, but the fruity flavor of berry is the one that makes it truly a delight.
Most of the time, people who use Rockstar Kush end up sleeping. For that reason, people who have trouble sleeping could certainly find a good use for this strain.
Mentally, the full-body relaxation it delivers helps clear the mind and wipe out stress. To a certain degree, even people suffering from depression may find it useful. If only for a moment, stop the depressing thoughts and go to rest.
The Indica traits of the strain are also able to help sooth sore muscles. Consequently, it may provide comfort or alleviation from some pains and aches caused by chronic illnesses.
Usually, hunger is something most users feel as the effects of the strain wanes. While some are able to force themselves to get up and eat, others simply sleep and wake up starving. In this way, it is also good for people who need help improving their appetite.
Refer a Friend
Please register to get your referral link.
Referral Program
For each friend you invite, we will send you a coupon code worth $25 that you can use to purchase or get a discount on any product on our site. Plus your friend will get $25 OFF coupon automatically applied to their cart if they visit our site via your referral link. Get started now, by sharing your referral link with your friends.
Your Referral URL:
https://budcargo.net/product/rockstar-master-kush-oz-deal/
Click to copy