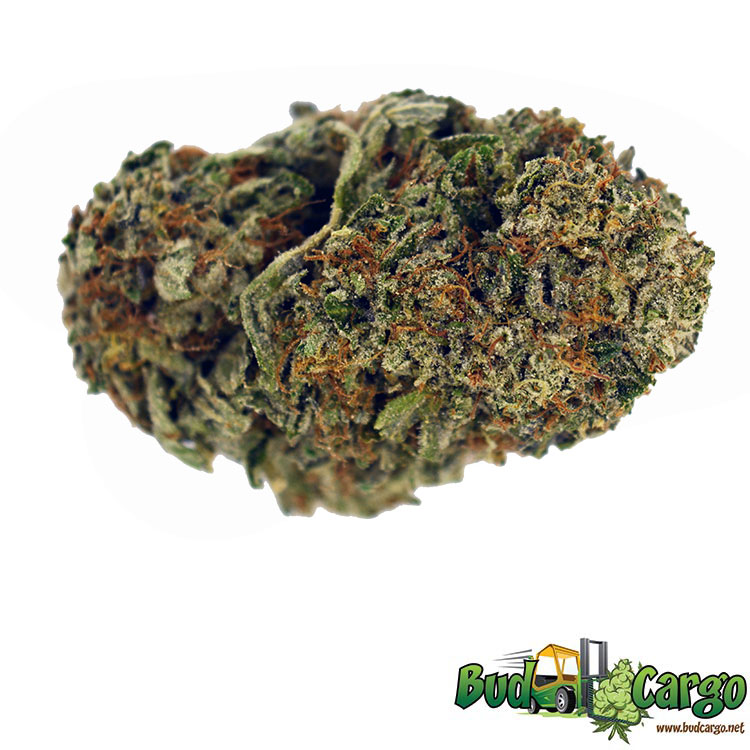 Black Widow – Oz Deal
Rated 4.86 out of 5 based on

14

customer ratings
14

reviews
Black Nuken is a Canadian-bred strain that is especially popular in British Columbia. Combining the genetics of Black Ice and Duke Nukem, Black Nuken is a relative newcomer to the world of cannabis, but has already gained notoriety as a top-tier indica leaning hybrid that can produce a potent effect. This strain is widely-known for its aesthetic appeal, producing tight, round buds that are interlaced with orange hairs and coated in a heavy layer of resin. The flowers are often sage in colour, with so many purple hues that the dark green buds often appear blackish.
Black Nuken's effects are strong and come on rapidly, with an uplifting, mildly energetic high. As far as indicas go, Black Nuken is the perfect wake-and-bake strain, and any daytime smoker will appreciate it for its long-lasting buzz and minimal burnout. Medical users will find Black Nuken effective because of its relaxation properties, with the potential to ease the effects of stress and insomnia without causing the user to become completely sedated. Black Nuken's scent is extremely strong, with a delightful sweet floral undertone. The smoke isn't too harsh, but has a heavy flavour reminiscent of spicy citrus, making it a popular choice for those who like to smoke rather than vape.
&nbsp
Estimated Delivery:&nbsp
Jun 11 Jun 15
&nbsp
people
are viewing this right now
Description
Black Widow is a Sativa dominant strain. Throughout history, 'black widow' has not only been used as a nickname for famous people, but most especially, the infamous ones.
From suicide bombers to serial killers, musicians to sportspeople, book to TV and movie fictional characters, people have always found good use for the nickname.
So, where did the nickname came from? It is probably taken from a species of spider with deadly venom, aptly named Black Widow.
While the Sativa Black Widow certainly is not deadly, it was also not always called by that name.
Regardless, it is exceptionally potent and guaranteed to turn grumpy to jolly, as it gives a tremendous boost to how one is feeling and brings them on a cerebral high.
From what we have gathered, the original strain called White Widow was a creation of Green House Seeds.
One of the co-owners, Shantibaba, took the parents with him when he left the company to found Mr. Nice Seeds.
Using the South Indian Indica father and Brazilian Sativa mother, he recreated the strain and renamed it Black Widow.
Black Widow is going to deliver a powerful kick, so potent that it is not recommended for novice users, let alone first-time smokers.
With a THC that has been tested at up to 28%, this is one of the most potent cannabis strains.
No matter how stressed you are, and we know stress causes one to have difficulty on focusing, the Black Widow takes care of that, but only is used in a small quantity.
Start consuming more and the cerebral high it brings may leave one locked to a couch, though.
Black Widow also gives a moderate body relaxation, which at times is overwhelmed by the intensity of the head high.
So, depending on how you tolerate the potency of this strain, you are either more focused and feel good about what you are doing, or you could stay on the couch and absorb the awesome euphoric bliss.
This strain is best used in the late afternoon or evening.
Black Widow does not only have potent effects, but it also has a strong sweet and skunky odor with a fruity overlay of pine. Definitely, it has the fragrance and you are bound to find extremely agreeable.
And if the fragrance itself is good, the you will be glad that the Black Widow tastes like how it smells, with an aftertaste of nuts. Incredible effects and delicious to taste, this strain is highly irresistible.
No, this strain is not going to deliver a deadly venom to your body. Rather, it has medical benefits.
One benefit of the Black Widow is that it could boost your focus, and with that, it also dampens the fatigue you feel, which actually allows you to function better. But that is only if you use a very small amount.
Now, the most popular medical use of Black Widow is in the result of how it induces the cerebral high.
Because it uplifts one's mood and bring a high level of elation, then it follows that it helps in management of stress, anxiety disorders, depression, and even bipolar conditions and PTSD.
It still retains its Indica property, which also helps in the alleviation of chronic pains.
Because it does have a sedative like quality, the Black Widow could also help people with trouble sleeping.
To choose from a variety of strains, and to find the right strain for you,  click here!
Refer a Friend
Please register to get your referral link.
Referral Program
For each friend you invite, we will send you a coupon code worth $25 that you can use to purchase or get a discount on any product on our site. Plus your friend will get $25 OFF coupon automatically applied to their cart if they visit our site via your referral link. Get started now, by sharing your referral link with your friends.
Your Referral URL:
https://budcargo.net/product/black-widow-oz-deal/
Click to copy