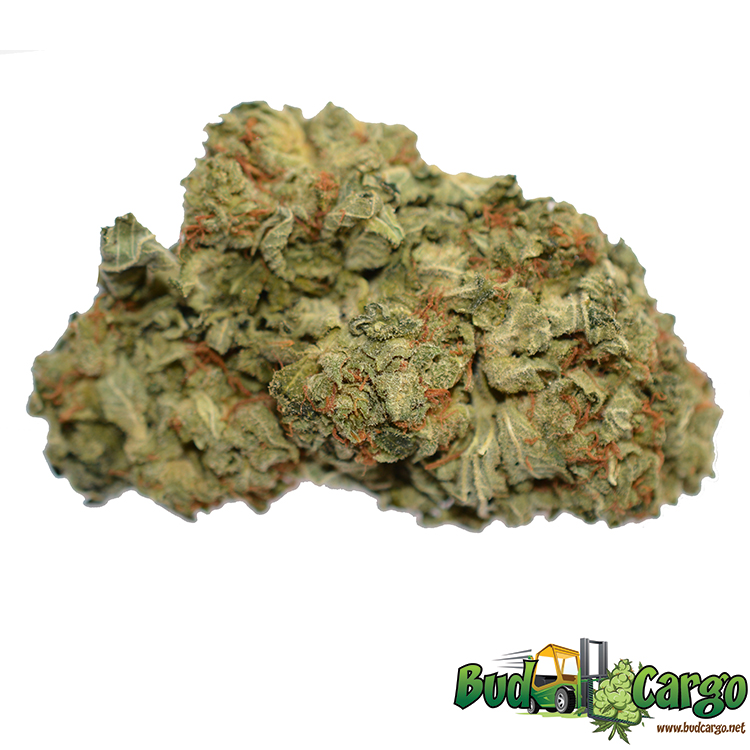 Crescendo – Oz Deal
Rated 3.00 out of 5 based on

2

customer ratings
2

reviews


Newcomers to cannabis beware: a few generous tokes of Crescendo weed strain can knock out even the most seasoned of smokers. This hybrid ranks as one of the most consistently hard-hitting strains out there.
&nbsp
Estimated Delivery:&nbsp
Oct 07 Oct 11
&nbsp
people
are viewing this right now
Description
Imagine listening to your favorite song and focus on how exhilarating it all feels when you hear the crescendo.
But what if you didn't have to wait to experience all that euphoria? Instead, that wave of positivity began in a flash but continued with the same intensity till the very end!
That, in essence, is what defines the Crescendo marijuana strain.
A classic all-American hybrid, this marijuana flower leans heavily towards the indica side (70% indica to 30% sativa) with an equally impressive terpene profile.
Bred by Ethos Genetics, Crescendo combines the genetics of Mandarin Cookies, I-95, and Chemdog.
The result is a hybrid with high THC content (30%) and CBD content of between 0.19% and 0.27%.
Put simply; this strain is one of the most uncompromising specimens out there in terms of intense highs.
Whether you're a new pot enthusiast or a cannabis veteran, this hybrid can relax every neuron in your brain and every inch of your body instantaneously.
Just as alluring are this strain's visual appeal, aroma, and flavors. The large, oversized buds with that green hue, orange hairs, and white trichomes look magnificent.
Packed with terpenes, the notes of fruit, sweet cookies, gas, and kush in Crescendo blend to create magic — and it is sure to leave you wanting more.
A potent specimen in every way imaginable, the Crescendo weed strain can induce a high that is incredibly intense but enjoyable from start to finish.
Crescendo is not a strain to play with during the daytime unless you plan to remain locked to your couch or bed throughout the day. Instead, the hybrid's effects are tailor-made for nighttime use.
A few tokes and this hurricane high will whisk you away to the land of euphoria, relaxation, and total ease in no time.
Your brain begins to wind down any thoughts. The body soon follows suit as it gets satiated with that relaxed feeling of sinking into a cushion of ultimate comfort.
It isn't uncommon at all for the tingles to travel head to toe like firecrackers on the Fourth of July.
Some users have even experienced a heightened sense of arousal, as written in one Crescendo strain review.
But it's not just good times with this herb; there are myriad of medicinal benefits too. The most common effects seen after smoking this weed include a boost in happiness, calmness, energy, euphoria, and uplifted spirits.
As a result, users with a history of chronic pain may significantly reduce their pain levels. It also happens to be an excellent option for tackling depression, stress, and similar symptoms.
Even when inside the bag, it is hard to miss Crescendo's ever-present citrusy aroma.
Pull the sparkling nugs apart to release a sweet, woody, and gassy (almost diesel-like) blend of notes.
Pay close attention, and you could even smell a tinge of berry in that "crescendo" of fragrance.
When lit up, the citrus and fuel notes are the first to hit your nose, closely followed by discreet yet clear hints of pepper.
The fragrance slightly mellows to an earthy-yet-sweet smell when you exhale.
Like its fragrance, Crescendo's flavors are just as diverse and unique. Many comment on the herb's unique blend of notes as being one of the main reasons behind the strain's popularity.
This indica-leaning hybrid's terpene profile produces a mix of earthy, grassy, and fruity notes. Those with an even more refined palette should be able to pick up a sweet cookie flavor during the inhale and exhale.
The strain can also cause a severe case of the munchies. If you plan to smoke (or vape) some of this stuff, complete your grocery shopping beforehand.
Have the food and bottles of water ready and within reach before you toke this hybrid – you'll need them after!
Refer a Friend
Please register to get your referral link.
Referral Program
For each friend you invite, we will send you a coupon code worth $25 that you can use to purchase or get a discount on any product on our site. Plus your friend will get $25 OFF coupon automatically applied to their cart if they visit our site via your referral link. Get started now, by sharing your referral link with your friends.
Your Referral URL:
https://budcargo.net/product/crescendo-oz-deal/
Click to copy