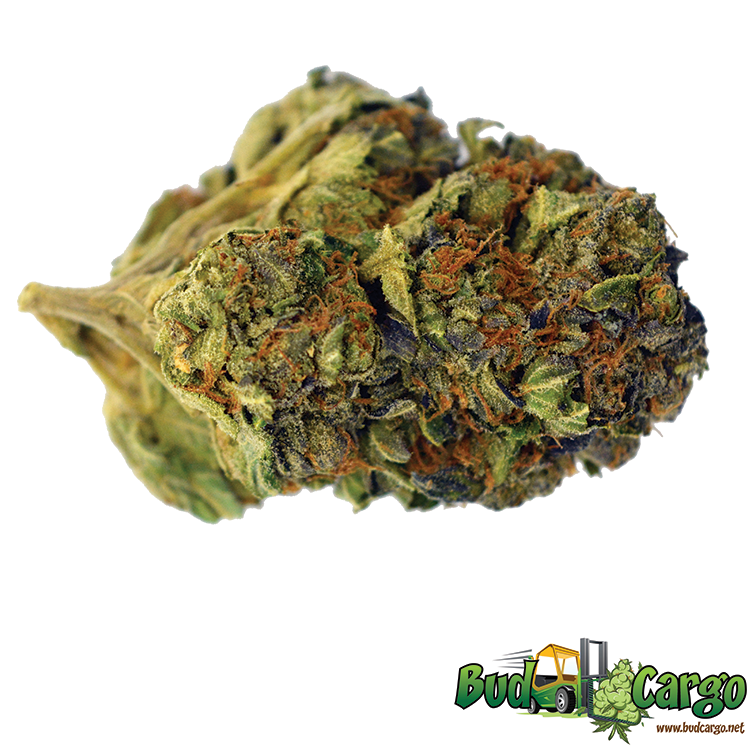 Do-Si-Dos – Wholesale
Do-Si-Dos is an indica dominant hybrid (70% indica/30% sativa) strain created through crossing the potent Girl Scout Cookies with Face Off OG. Named for the favorite Girl Scout Cookie, Do-Si-Do has a sweet addicting minty cookie flavor that you won't be able to get enough of. Just be warned – with its super powerful 28-30% THC level it's easy to overdo it.
The Do-Si-Do high hits you fast and hard with a cerebral rush of euphoric energy that lasts for only a few moments before fading into a happy stoney introspection. As your mind falls deeper and deeper into itself, a warming body buzz will start to wash over you, first moving down your spine before extending through your limbs, leaving you helplessly sedated and completely couch-locked. With these hard-hitting effects, Do-Si-Do is said to be perfect for the experienced user suffering from conditions such as insomnia, chronic pain, nausea, and depression.
&nbsp
Estimated Delivery:&nbsp
Sep 26 Sep 30
&nbsp
people
are viewing this right now
Description
Do-Si-Dos, or "dosidos," is an indica dominant hybrid strain known for its similarity to its parent strain, the well-known Girl Scout Cookies strain (GSC). This 70/30 indica dominant hybrid balances sativa and indica properties so that you'll feel both ecstatic and calm at the same time.
The do si dos strain goes by many names. You may also see it called Girl Scout Cookies Do Si Dos, Peanut Butter strain, Dosey Do, Cookie Face, and Raspberry Cookies strain. There's even a Cherry Do Si Dos strain.
The Do Si Dos cannabis plant is quite beautiful to look at.  It features bright pistils, glistening trichomes, and a mix of lavender and lime green leaves.
Do Si Dos is packed full of flavor and has potent effects, which should be expected based on its origins.
These qualities are thanks to its unique OG Kush heritage – a potent, mind-altering strain called Face-Off OG with Girl Scout Cookies.
You can tell just how potent the do si dos weed strain is by either looking at its trichomes or taking in its undeniable smell.
Generally, this strain will have about 13-24% THC with some more potent versions testing at 30% (the highest possible THC percentage available in buds).
Do Si Dos is a calming strain with a creative high. People who consume typically experience a relaxing body high and moderately stimulating, deeply meditative cerebral high. It's perfectly crafted to be delicious and potent. Some varieties can have really high THC levels, so this may not be the best strain for beginners.
As an indica dominant hybrid, most people will primarily experience relaxation. However, the do si dos weed strain is also well known for its happy vibes and stress-distancing effects. For most people, this is best experienced as an evening strain. This is because the relaxation effects are powerful, causing most people to gently drift off to sleep with a smile on their face.
The combination of OG Kush and Girl Scout Cookies bless this indica dominant strain with wonderful aromas of mint, pine, and lime. At first, the do si dos strain smells really sweet with noticeable fruity notes. Then, when smoked, the aromas turn into a skunky diesel smell, revealing its indica heritage.
This strain delivers a sweet, yet spicy and earthy taste to the tongue as it carries you into a euphoric relaxing high. The taste starts off very similar to Girl Scout Cookies, but, like the aroma, it morphs into a sort of skunky diesel-like taste afterward.
Dosidos is an ideal strain for therapeutic use. The sativa-derived "happy head high" is perfect for combatting symptoms of depression and stress. Many people also use this strain for pain relief.
Perhaps the most popular therapeutic use for the do si dos strain is relaxation. The dominant indica qualities make this hybrid a good choice for relieving both mental and physical stress. Users enjoy a warm cozy feeling throughout their entire body, combined with a gentle euphoria.
For those battling insomnia, this is just what they need to relax into a night of rest without stress or pain. This strain can also make your hungry, which is great for those suffering from a lack of appetite.
Refer a Friend
Please register to get your referral link.
Referral Program
For each friend you invite, we will send you a coupon code worth $25 that you can use to purchase or get a discount on any product on our site. Plus your friend will get $25 OFF coupon automatically applied to their cart if they visit our site via your referral link. Get started now, by sharing your referral link with your friends.
Your Referral URL:
https://budcargo.net/product/do-si-dos-wholesale/
Click to copy