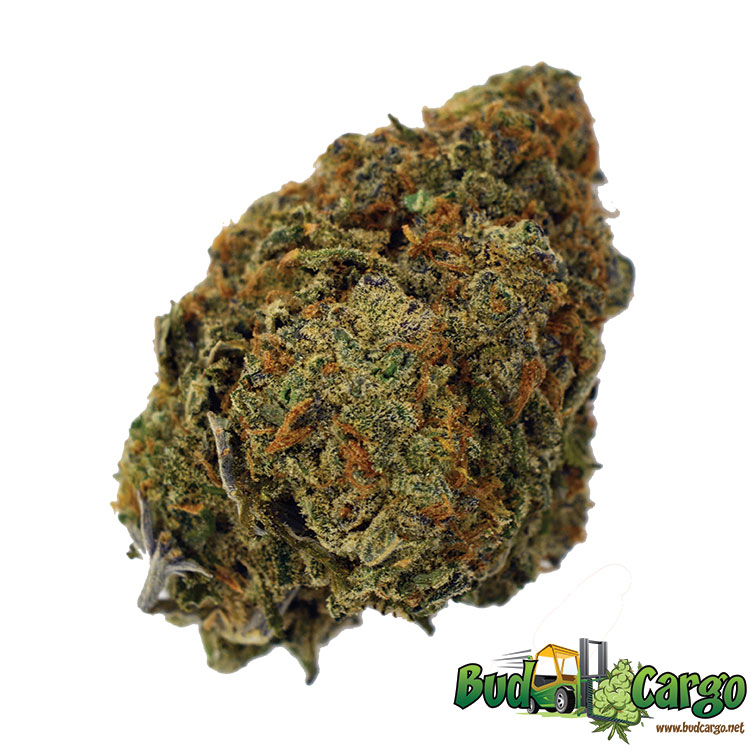 Donny Burger – Oz Deal (small buds)
Rated 4.50 out of 5 based on

2

customer ratings
2

reviews


Gelato is a hybrid crossed from taste-engineered parents Thin Mint Girl Scout Cookies and fruity indica Sunset Sherbert. With a balanced, mellow high and a universally appealing flavor profile, this is a great strain for social use. San Francisco creators Cookie Fam Genetics have released multiple numbered phenotypes of Gelato – phenotype #33 has picked up the nickname Larry Bird in reference to the legendary player's jersey number. This strain has an indica-leaning high and carries a THC composition that ranges from 20% to 25%.
&nbsp
Estimated Delivery:&nbsp
Jun 11 Jun 15
&nbsp
people
are viewing this right now
Description
Donny Burger strain is one that you will have heard of in the near future if not already. You are sure to have heard about its parent strains that are two of the most potent on the market.
The important aspect to remember about potent strains is to take your time. New beginners could ruin their perspective on marijuana by doing a dab the first time they smoke or taking on a full joint of Gorilla Glue #4.
Donny Burger is a 60/40 Sativa-dominant hybrid of GMO and Han Solo Burger. The strain is perfect to share with experienced friends for deep conversation and a few laughs. You will have the immediate head high followed by the creeping relaxation coming into each limb after this.
GMO also known as Garlic Cookies is a potent strain with up to 24 percent THC. The strain is nearly a full Indica so expect relaxation and a bit of sedation. The flavor and aroma of coffee are just other reasons you should try this strain.
Han Solo Burger has a THC percentage of up to 31 percent which makes it highly desirable in the cannabis industry. The strain is not a keeper as it might be a bit too potent to be one. Expect your entire body to relax as your mind goes into a happy haze.
The flavor of Donny Burger is going to be of citrus and cheese. The aroma will be earthy and of cheese so it is very similar. The terpenes are dominated by Caryophyllene, Myrcene, Limonene, Humulene, and Linalool.
Caryophyllene is one of the most popular terpenes out there due to its effects of reducing pain, stress, and even treating insomnia. Expect a spicy taste in strains where this is the dominant terpene. Strains that contain this terpene are Jack Frost and White Runtz.
Myrcene is going to have a noticeable earthy taste. The terpene has been used to help with stress, insomnia, and anxiety. Strains that are high in this terpene include Alien Rock Candy and Blue Dream.
Limonene has a beautiful smell and flavor of citrus fruit. The terpene can help with anxiety, depression, and can even help reduce inflammation. Look for Ice Cream Cake and Wedding Cake as two strains that contain this terpene.
Humulene strains tend to have an earthy smell and spicy taste. The terpene helps promote a relaxed body as well as mind. Strains that contain this terpene are Mango Tango and Lemon Diesel.
Linalool strains tend to help people with anxiety, stress, and depression. The floral aroma is going to be the main attraction with this terpene besides it effects. Strains that have high levels of this terpene include Jungle Cake and Red Headed Stranger.
Marijuana has slowly been dispelling myths about the plant. This came with the help of the plant being able to help bring relief to so many people around the world. Donny Burger can help with the following medical conditions:
Chronic Pain
Inflammation
Insomnia
Depression
Stress
The CBD content in the strain is not overwhelming. The conditions that it helps manage can be overwhelming as relieving stress or getting a night of good sleep can improve your mental health immensely.
Refer a Friend
Please register to get your referral link.
Referral Program
For each friend you invite, we will send you a coupon code worth $25 that you can use to purchase or get a discount on any product on our site. Plus your friend will get $25 OFF coupon automatically applied to their cart if they visit our site via your referral link. Get started now, by sharing your referral link with your friends.
Your Referral URL:
https://budcargo.net/product/donny-burger/
Click to copy