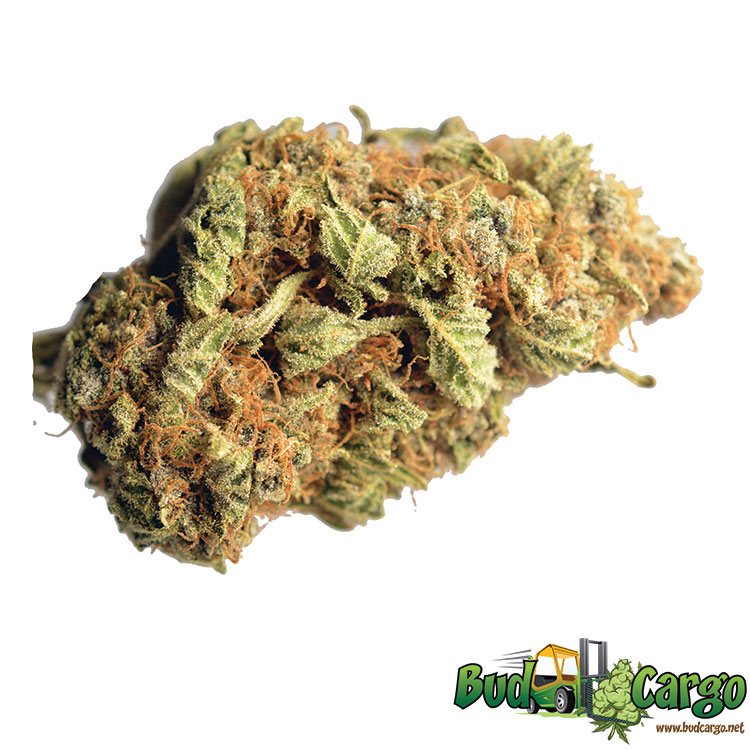 Original Cheese – Oz Deal (AA)
Rated 5.00 out of 5 based on

15

customer ratings
15

reviews
&nbsp
Estimated Delivery:&nbsp
Dec 04 Dec 08
&nbsp
people
are viewing this right now
Description
Original Cheese is a classic indica-dominant strain that has become popular due to its unusual fragrant characteristics.
Dubbed the "stinky socks" of strains, this plant has gained notoriety for being a solid relaxant and a reliable high-yielding strain to growers.
It is known for being a potent mood-elevator that can leave you in stitches over something you can't even remember.
This notoriously stinky strain is renowned for its unique sour-cheesy aroma.
Original Cheese was reportedly created in the 1980's, when a Skunk #1 phenotype was merged with Afghani indica genetics, resulting in one of the most pungent strains available today.
Original Cheese is a well-known hybrid that is uniquely flavored, and is popular for being a smooth indica-dominant chill-out strain.
This plant boasts of above-average THC levels and a strangely enjoyable musky flavor, that is both intriguing and enticing.
This strain's indica roots make sure that every punch is a knockout.
Cheese is a potent stress-reliever, leaving you relaxed and calm after just a few puffs.
Afterwards, you will feel a strong urge to smile and giggle, and a wave of happiness will surround you and make you feel uplifted.
Cheese can induce a light feeling of euphoria, being a powerful mood-elevator, and you might feel the urge to be creative and feel inspired.
Often, because of it being indica dominant, you may feel slightly lethargic and tired and in some cases even succumb to a heavy couch lock.
This indica is certain to increase appetite and have you combing through your pantry for something snackable.
This strain's scent can only be described as extreme. Cheese is so poignantly named due to its strong cheesy odor, something that is definitely hard to hard.
It boasts of a hefty earthy whiff that is mixed in with a certain cheddar-cheese like aroma.
Mixed with a little sweetness and herbal, this strain is guaranteed to be noticed once it enters a room.
Cheese definitely also reminds you of what it's named after, when you smoke it.
This indica tastes quite buttery and pleasant, and if you can appreciate the taste of cheese, or even favor it, then you will absolutely fall for this strain.
It tastes creamy and sweet and at the same time will create a skunky flavor in the smoke that will stick to your tongue long after you have exhaled.
Because Cheese is a mood-elevating indica, it is often used by patients who struggle to regulate their stress levels that come from having a fast-paced high-pressure lifestyle.
This strain is particularly successful and helping manage those feelings of nervousness and can help ease the negative thoughts you may have.
It is a great strain for the management of pain. Because it is so good at relaxing and unwinding, it is thought of as a suitable strain to smoke if you have any chronic pains that need to be addressed.
This indica can help soothe the minor aches and and will make you feel like you are floating on a cloud after only a few puffs.
Mood disorders have also been known to successfully be treated with this strain.
Cheese can help regulate feelings of hopelessness and anxiety, with a sudden influx of happiness and a general euphoric state.
Because of its penchant for inducing the munchies, Cheese may also be used to treat a lack of appetite that may stem from cancer treatment such as radiation and chemotherapy.
Refer a Friend
Please register to get your referral link.
Referral Program
For each friend you invite, we will send you a coupon code worth $25 that you can use to purchase or get a discount on any product on our site. Plus your friend will get $25 OFF coupon automatically applied to their cart if they visit our site via your referral link. Get started now, by sharing your referral link with your friends.
Your Referral URL:
https://budcargo.net/product/original-cheese-oz-deal/
Click to copy