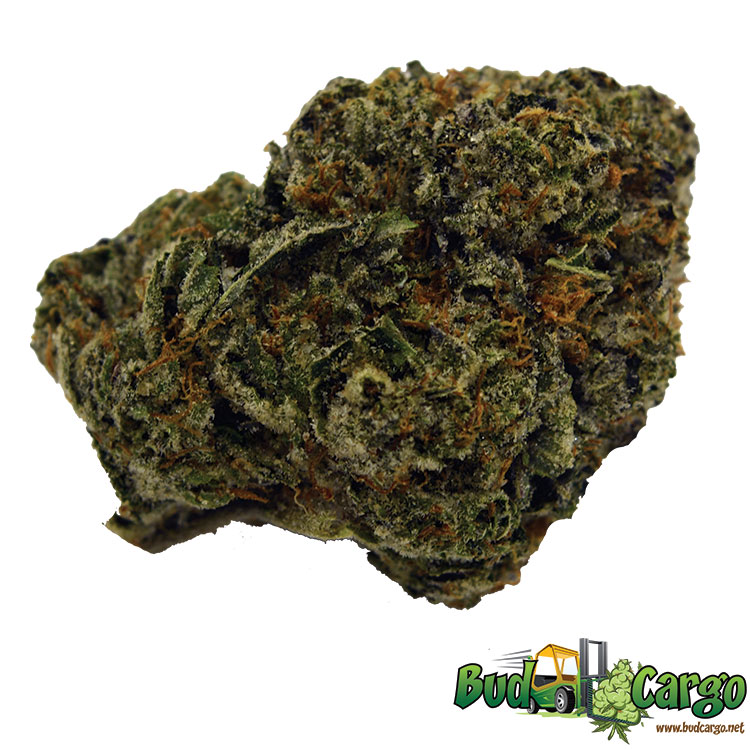 Pink Death
Pink Death Star is a rare 100% pure indica hybrid strain created through crossing the potent Death Star with the classic Blood Rose.
This bud definitely gets its name from its appearance – each dense heavy little nugget is olive green in color with notable pinkish undertones! Long milky amber hairs and clear crystal trichomes deck each and every leaf of these little nuggets, looking almost pink as well in the right lighting. As you break apart each frosty little nug, aromas of fresh diesel and earthy spice are released. Each delicious inhale brings spicy cinnamon and berries with a kick of earthy diesel the savory exhale.
The Pink Death Star high comes soon after your final toke, creeping up on you before taking ahold of both mind and body with brute force. This effect quickly turns stoney, dropping you into a super sleepy and relaxing state that leaves you couch-locked and completely immovable.
This effect often ends in sleep, especially if you're not used to its high potency. Thanks to these effects and its high 12-23% average THC level, Pink Death Star is the perfect choice to treat conditions such as chronic pain, depression, chronic fatigue, muscle spasms, and insomnia.
&nbsp
Estimated Delivery:&nbsp
Dec 10 Dec 14
&nbsp
people
are viewing this right now
Description
Pink Death Star is a visually appealing hybrid developed by Riot Seeds, the Netherlands-based breeders who have given us the flavorful Clockwork Orange. It is a cross between potent indica Death Star and Riot Seeds' own Blood Rose, a tasty blend of Skunk #1 and Black Rose. Pink Death Star leans more toward indica sleepiness than its Death Star parent stock and has an additional depth of flavor and aroma due to its particular blend of terpenes. Great for cannabis novices and veterans alike, Pink Death Star can be a knockout, even for experienced users.
Pink Death Star is marked by large, conical flowers that taper from a wide base at the stem into a narrow, pointed top. The leaves themselves are a bright shade of spring green with dark green patches and are threaded through with burnt orange pistils. Leaves frequently also show vibrant flashes of purple, ranging from lavender to violet. These hues come about when pigments called anthocyanins are stimulated by colder than average temperatures during the growing process. Amber trichomes are the crowning glory on these colorful buds, giving them a slightly yellow sheen. These are also particularly resinous flowers — handling them will leaves fingers sticky and fragrant.
When properly cured, Pink Death Star gives off a very spicy aroma with notes of pepper and ginger. These palate-stinging top notes are grounded out by an earthy and musky base. Grinding up or breaking open the cone-shaped nugs yields skunk and diesel odors, likely due to the Sour Diesel and Skunk #1 in this strain's genetics. When combusted, it burns with a harsh smoke that can induce coughing and make eyes water. Pink Death Star leaves behind a musky, herbal taste when exhaled. Notably, there are no discernible grape or berry flavors to accompany this strain's purple color. This is because the pigments that determine Pink Death Star's color do not have a corresponding effect on its flavor. Finally, this can be a very pungent smoke; those looking to keep their consumption discreet should take precautions.
Pink Death Star can be described as a creeper, often taking several minutes after smokers have savored its rich flavor before its heavy effects set in. Users may initially detect a heaviness in the limbs and the sudden desire to sit down in the closest comfortable surroundings. Eventually they may find that muscular tension is eased and that deep breathing comes more easily. Although some mental effects can be observed, these manifest more as a cloudy, dreamy state than any kind of exacting cerebral energy. These slightly psychedelic effects make Pink Death Star a great way to enjoy low-key movies or music. As dosage is increased, smokers may become couch-locked and immobilized. Because of these sleepy vibes, Pink Death Star is better suited to nighttime than morning or daytime use.
This strain has several uses for medical cannabis patients as well. Its full-body stone can provide temporary relief from anxiety, depression, and even PTSD. It can also soothe aches and pains, while anti-inflammatory properties can take care of everyday annoyances like nausea. In high enough doses, Pink Death Star can be a good way to treat insomnia. Because of its relative lack of intense cerebral effects, Pink Death Star may be a good choice for those who are prone to insomnia or who have a low THC tolerance.
For more strains, please check out all our flowers.
Refer a Friend
Please register to get your referral link.
Referral Program
For each friend you invite, we will send you a coupon code worth $25 that you can use to purchase or get a discount on any product on our site. Plus your friend will get $25 OFF coupon automatically applied to their cart if they visit our site via your referral link. Get started now, by sharing your referral link with your friends.
Your Referral URL:
https://budcargo.net/product/pink-death/
Click to copy