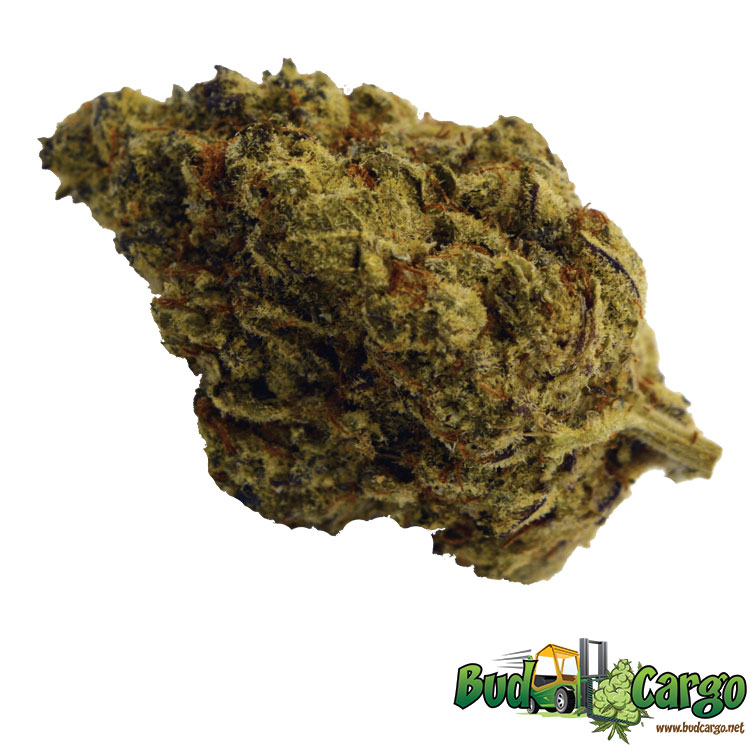 Freakshow
Freakshow, also known as "Freakshow!," "The Freakshow" or "Shapeshifter," is a heavily sativa dominant hybrid strain (90% sativa/10% indica) created as a mutant of an unknown sativa. One curious thing to note about Freakshow is that it has a wide range of effects, although they primarily stick to the head.
A common thread among all varieties of Freakshow is that the high begins with a tingle felt in the brain and behind the eyes, almost like a mental itch that desperately needs scratching. Soon this tingly sense will grow and expand, activating your senses and filling you with a feeling of lifted sociability. This is often accompanied by a feeling of physical calm that washes over your body and helps you feel fully relaxed from head to toe.
Another common thread with Freakshow is that it will leave you with a pretty powerful case of the munchies, so be sure to have some snacks on hand! Combined with its high 19-20% average THC level, these effects make Freakshow a great choice for treating chronic pain, depression, muscle spasms or cramps , chronic stress and appetite loss or nausea.
This bud has a sweet and fruity cherry citrus flavor with a lightly spicy and cheesy aroma to go with it. Freakshow buds have fat heart-shaped bright neon green nugs with lots of thick light orange hairs and chunky golden-white crystal trichomes.
&nbsp
Estimated Delivery:&nbsp
Dec 11 Dec 15
&nbsp
people
are viewing this right now
Description
The Freakshow strain review is one of the more interesting ones you'll read. Countless strains are available, each with unique flairs and characteristics, yet the Freakshow strain still stands out. And it's all thanks to the meticulous efforts of Jordan, a veteran grower going by the moniker "Shapeshifter."
After discovering a few seedlings with unusually shaped leaves, Shapeshifter specifically selected the mutant plants throughout his cross-breeding process until he achieved stability while retaining the unique leaf structure. Humboldt Seed Company took over from there, handling the distribution of the seeds.
The details of the Freakshow strain genetics get hazier the further back you go, but here's the just of it. It originated in California circa 2017 by the breeder Jordan (aka Shapeshifter), who used Holy Banana as the father and Pineapple Express #2 as the mother.
Holy Banana by Coastal Seed Co. is a flavorful indica-dominant hybrid with potent levels of THC and euphoric effects. Its parents are Banana OG and Big Sur Holy Bud, two strains hailing from California.
Pineapple Express #2 is a renowned indica-leaning hybrid with 15-20% THC and a spicy, lemony flavor. It's a cultivator's dream for its fast flowering and high resilience.
It's hard to tell what you're dealing with at first sight. With Freakshow strain, sativa or indica characteristics aren't like most other plants. You can usually differentiate by the leaves, but Freakshow weed strain has leaves like no cannabis plant you've seen before. Instead of the typical 5-7 "finger" leaves, each with a singular lateral vein, this 90:10 sativa-dominant hybrid has dozens of smaller leaves stemming from the main lateral veins, giving it a fern-like appearance.
Its leaves are unlike anything you've seen before, and its buds could be from the forests of Avatar. But it's the Freakshow strain effects that will have you coming back.
The buzz comes on quickly, starting with a subtle tingle behind the eyes before unfolding into complete, stimulating euphoria. You'll feel a creative boost that supercharges your senses, and you can be social or introspective, depending on your mood. The surge of energy doesn't end with that late-developing lethargy often associated with hybrids, but you can become lazy if you consume a lot. In moderate doses, it's a great daytime weed.
Freakshow has a medium THC content of 18%-20% and induces an incredibly cerebral high. But its effects also carry fantastic benefits, helping with pain management, stress, anxiety, depression, nausea, and appetite loss. There's a good chance you'll get the munchies, so prepare beforehand – shopping while high is dangerous.
Freakshow's fragrance is unmistakable; a bold scent of citrus and thyme combined with sweet earthy tones and a pungency fit to lure in any stoner. Its flavor is on par with its scent, if not better, combining citrus and spice with sweet banana and a woody, earthy taste to round it out. Distinct notes of diesel finish it off on the exhale. Freakshow strain smokes smoothly with a fragrance and flavor that matches its visual appeal.
To choose from a variety of strains, and to find the right strain for you,  click here!
Refer a Friend
Please register to get your referral link.
Referral Program
For each friend you invite, we will send you a coupon code worth $25 that you can use to purchase or get a discount on any product on our site. Plus your friend will get $25 OFF coupon automatically applied to their cart if they visit our site via your referral link. Get started now, by sharing your referral link with your friends.
Your Referral URL:
https://budcargo.net/product/freakshow/
Click to copy