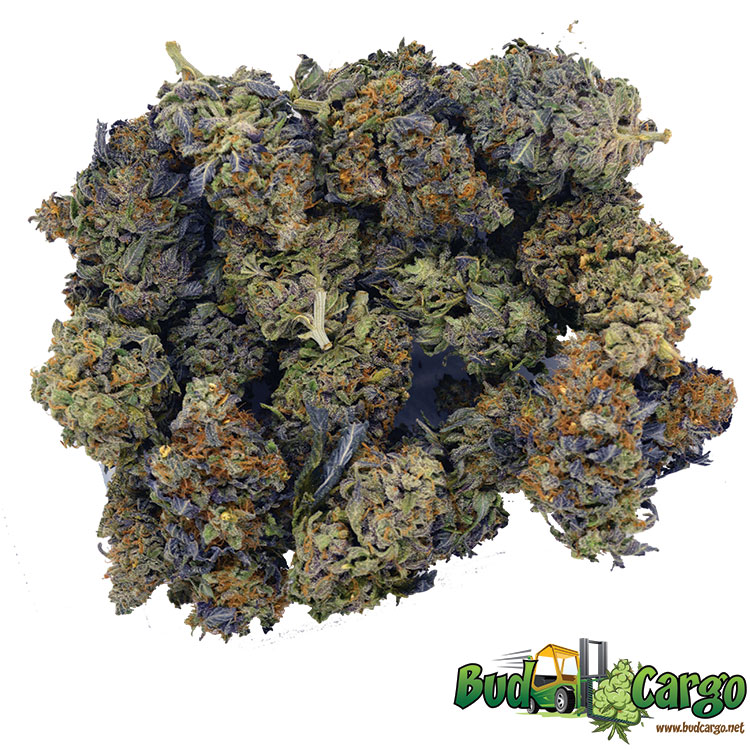 Purple Urkle – Wholesale


&nbsp
Estimated Delivery:&nbsp
Dec 09 Dec 13
&nbsp
people
are viewing this right now
Description
The Purple Urkle strain is a renowned Northern California variety, with its origins shrouded in mystery. It has been enjoyed by many for being so powerful and soothing to the soul; undoubtedly this deserves recognition as one of the best weed strains!
This fragrant California hybrid has a well disputed and notoriously complicated history. Purple Urkle's parentage can be traced back to Mendo Purps, stemming from the famous Emerald triangle region in the north of California – an area known for cultivating some of our most popular marijuana strains today!
Purple Urkle is a West Coast strain that was first brought to fruition in the 1980's. It has been loved by many indica lovers and connoisseurs alike for its berry-like flavor profile, which makes it fairly powerful smoke among those who enjoy this sweet flower; if you're looking into new things then Purple Urkle will assuredly become one of your favorites!
Purple Urkle is a happy hybrid that wears many hats. This indica-heavy strain has the potential for an enjoyable time, with its calming effects surely taking over most of your day if you're looking to relax after being busy all week long!
If you're looking for a strain that can help ease the mind after experiencing stressful times, especially during hectic work days; then Purple Urkle might be just what your head needs. This medicine will make sure all worries are gone and replaced by happy thoughts. 
Purple Urkle is the indica that will leave you feeling tingly and euphoric. The strong high of this strain, with its cerebral effects which are calming yet restoring brings out all your appetites in need for food or anything else edible.
Purple Urkle is a rare and exquisite strain. It has the power to turn even novice smokers into expert connoisseurs, with its unique flavor profile that's unlike anything else on earth – both sweet like grapes but also earthy in grape aftertaste!
This strain is deliciously sweet, with a flavor that will remind you of grape soda. The smoke has fruity undertones and makes for an interesting experience as well since it gives off the impression that one just picked berries from their backyard garden fresh into your pipe or bong!
Patients love this strain for its specific medical talents. Purple Urkle can help aid the relief of many ailments, and people suffering from insomnia will find that it offers a calm restful night's sleep easing even their most difficult cases of sleeplessness.
The Purple Urkle is a great choice for those who suffer from mental health disorders such as depression and anxiety. This strain can calm both mind and body, so it's often prescribed by doctors to patients struggling with these problems too – this hybrid plant helps in eliminating any negative thoughts that may plague them throughout their day which makes life much easier when navigating through rough times like sadness or stress.
A number of pain conditions have also become easier to manage with the help of this medical cannabis strain. Purple Urkle is very good at reducing muscle spasms, joint problems and migraines in patients who experience them; it can make life more bearable for all kinds of people!
Refer a Friend
Please register to get your referral link.
Referral Program
For each friend you invite, we will send you a coupon code worth $25 that you can use to purchase or get a discount on any product on our site. Plus your friend will get $25 OFF coupon automatically applied to their cart if they visit our site via your referral link. Get started now, by sharing your referral link with your friends.
Your Referral URL:
https://budcargo.net/product/purple-urkle-wholesale/
Click to copy