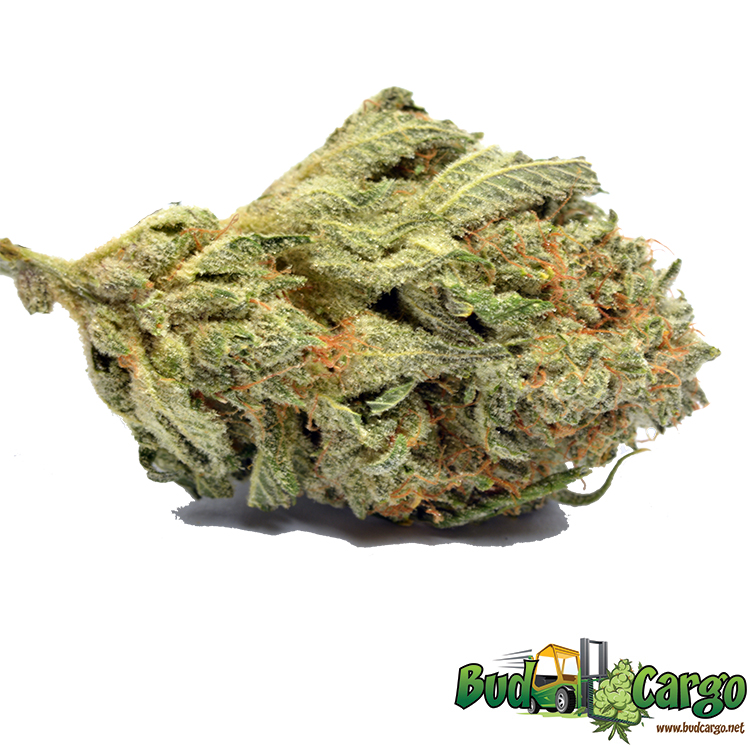 Zkittlez – Oz Deal (AAA-)
Zkittlez is a popular cannabis strain renowned for its powerful medicinal properties. This hybrid strain is cherished for its well-balanced effects and delectable flavor profile, making it a favorite among both recreational users and medical patients. Zkittlez is widely appreciated for its therapeutic benefits, particularly in the realm of medicinal cannabis. It is known to provide relief from a range of ailments, including chronic pain, inflammation, and stress-related disorders.
The strain's high CBD content combined with moderate levels of THC delivers a calming and uplifting experience, helping to ease anxiety and promote relaxation. Many medical users find Zkittlez effective for managing symptoms of depression, insomnia, and PTSD, as it can induce a sense of tranquility and enhance mood stability. Additionally, Zkittlez is often reported to stimulate appetite and reduce nausea, making it beneficial for individuals undergoing chemotherapy or suffering from appetite loss due to various medical conditions. Overall, Zkittlez stands out as a versatile and effective medicinal strain that combines therapeutic relief with a delightful sensory experience.
&nbsp
Estimated Delivery:&nbsp
Jun 10 Jun 14
&nbsp
people
are viewing this right now
Description
Zkittlez strain is a cross-bred balanced hybrid strain that inherited its supreme genetics from its unbelievably fruity parent strains.
This strain can sometimes feel more indica to some users, but is generally known for its uplifting yet relaxing properties, highlighted by its sour citrus aroma.
Zkittlez is potent mix between Grape Ape and sativa Grapefruit, resulting in a fragrant flower with a complex fruitiness that stands out from the rest. Its THC levels can be milder than its counterparts, but this didn't stand in its way of bagging the first place Best indica prize at the 2015 Cannabis Cup in both San Francisco and Michigan.
Rumors say that Zkittlez has been cross-bred with another unknown strain to become what it is today, which we can thank the breeders at 3rd Gen Family and Terp Hogz for.
Since then it has only grown more popular as it displays its many useful applications as both a medicinal as well as a recreational plant.
Zkittlez is said to be strong but just about, as its THC levels are within reasonable measures. Its effects are strong without being overpowering, making it a suitable strain for those who don't have as much experience under their belts.
This strain is a mellow relaxant to jam out to, when you want to just kick back and untangle yourself from your thoughts at the end of a work day. Zkittlez is happiness-inducing, a trait that is further highlighted by its extremely citrus and fruity aroma, adding an extra zest to its playfulness.
Zkittlez is euphoria-inducing, making you feel more vividly about everything around you, and keeping you in an elated state. You will feel uplifted and motivated when smoking this hybrid, and it will keep you fueled by good vibrations all the way until the effects start to wear off, making you consequently sleepy.
Zkittlez is distinctive in its presence not only due to its pretty appearance but especially because of its aroma. This strain contains hints of sweetness and citrus, with a powerful kick of sour fruits. A cloud of sweet herbal notes will hang in the air of any room this bud enters.
Zkittlez is as flavorful as its moniker suggests. This plant tastes like sweet candy, with shocks of fresh grape and berries further enhancing your high. This hybrid is balanced even in its flavors, with a sour grapefruit and general tropical vibe that you will notice instantly when coming in contact with this strain.
Zkittlez is an uplifting strain despite often feeling like an indica. This delicate balance makes it an easy choice for patients who are struggling with chronic depression, and are looking for a way to feel less weighed down and more elated and motivated.
Chronic stress sufferers prefer this strain simply because it is very effective in helping them control their negative emotions. Zkittlez can make you feel more energized, at the very least cerebrally, encouraging positive thoughts to be entertained and negative ones forgotten.
Zkittlez can also make you feel less nauseous, allowing for an increased appetite in patients who are being exposed to radiation treatments. If you suffer from chronic pain, this strain may be ideal for you, and it can allow you to drift off into sleep much easier due to the subdued aches.
To choose from a variety of strains, and to find the right strain for you,  click here!
Refer a Friend
Please register to get your referral link.
Referral Program
For each friend you invite, we will send you a coupon code worth $25 that you can use to purchase or get a discount on any product on our site. Plus your friend will get $25 OFF coupon automatically applied to their cart if they visit our site via your referral link. Get started now, by sharing your referral link with your friends.
Your Referral URL:
https://budcargo.net/product/zkittlez/
Click to copy