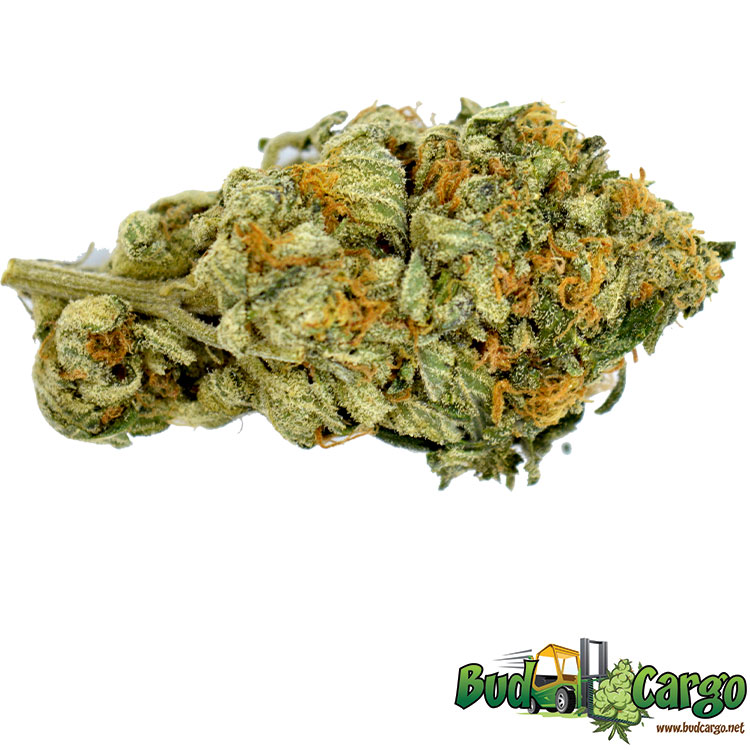 AK47 – Wholesale
Rated 4.50 out of 5 based on

2

customer ratings
2

reviews


&nbsp
Estimated Delivery:&nbsp
Dec 08 Dec 12
&nbsp
people
are viewing this right now
Description
Unlike what its name suggests, AK-47 Strain is a mellow, albeit potent sativa-dominant strain, that can be described as gentle rather than forceful.
A mix of several strains, this one comes heavily decorated with awards, and has earned its reputation for being a global favorite.
It is a bit of a mystery as to why exactly this strain was named after an aggressive Russian assault rifle, as the AK-47 strain is actually more on the mellow side of things.
A very special blend of all the good things out there, AK-47 is a mix of a South American, Thai and Mexican sativa, crossed with an Afghani indica.
Originating in the Netherlands in the early 90's, this strain has earned some of the highest merits in the cannabis scene.
AK-47, the strain, has won the 2nd prize for best sativa at the High Times Cannabis Cup that was held in 1999, the 1st prize at the Highlife competition in Spain and in 2010, it raked in the 1st prize at an expo in Toronto.
A notoriously happy strain, the AK-47 promises all sorts of good vibrations.
Its first immediate effect noticeable is that of a clear headed relaxation.
It is potent and mood-elevating, causing it to be a favorite among those who come home and need a little smoke to unwind.
Its relaxing and uplifting personality guarantees a good time, whether you choose to stay seated on need to move around and be creative.
The AK-47's high can last longer than average, and can cause an unavoidable case of the giggles.
A quick and immediate euphoria is often observed, slowly drifting one into an intense cerebral high.
AK-47 can put you in a giddy mood where you find yourself just sitting down smiling from ear to ear without knowing why.
AK-47 has a bit of a sour note to it, that is strongly accompanied by a very noticeable earthy smell. It is strong smelling in nature, and boasts of a pleasant combination of different whiffs. A slight tinge of a sweet sugary aroma can be detected in AK-47, which hangs in the air.
Continuing on with what the lingering scent of the AK-47 hints at, its flavor contains sweet floral notes that are mixed with a pungent earthiness to it. This strain contains a certain herbal spiciness to it, that marks it as one of the more "skunky" strains out there. Some reports from users also note a certain chemical aftertaste, although this isn't always observed to be the case.
AK-47 is a strain that boasts of very strong medicinal properties. It has therefore been widely used to treat an array of mental disorders. Anxiety and depression are among the biggest reasons why doctors have been prescribing this medical strain.
Because of its ability to relax without putting you to sleep, AK-47 is also often used to treat muscle spasms and enforce a state of relaxation.
Pain management is easier with strains like AK-47 available to patients, and it is popular for the fact that the high isn't observed to last too long and feel too heavy, which makes it a great and easy little toke for all sorts of patients.
A lack of appetite may also be treated in patients, as it can cause the legendary munchies. This is especially fitting for patients who suffer from the after effects of heavy medical treatments such as radiation and chemotherapy.
Refer a Friend
Please register to get your referral link.
Referral Program
For each friend you invite, we will send you a coupon code worth $25 that you can use to purchase or get a discount on any product on our site. Plus your friend will get $25 OFF coupon automatically applied to their cart if they visit our site via your referral link. Get started now, by sharing your referral link with your friends.
Your Referral URL:
https://budcargo.net/product/ak47-wholesale/
Click to copy