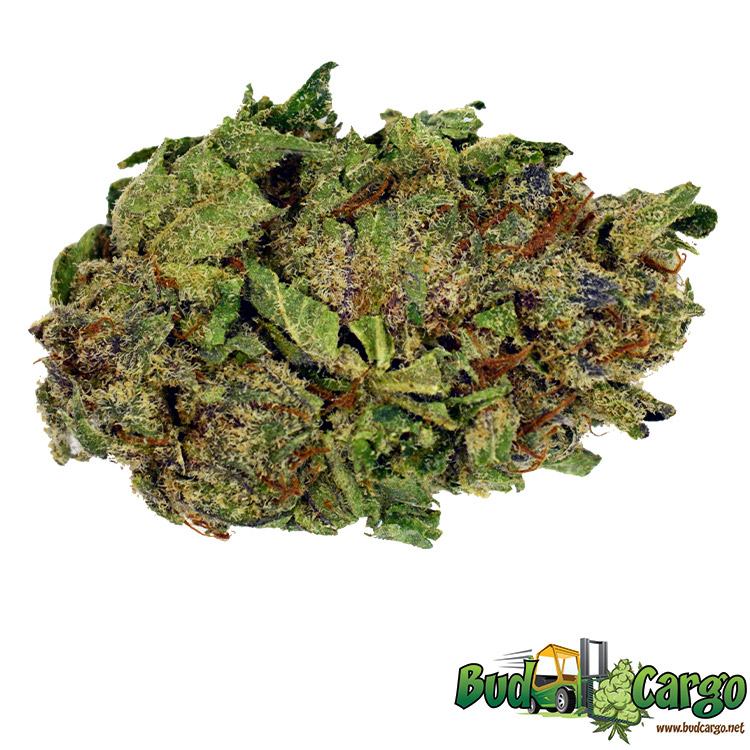 Blue Dream – Oz Deals
Rated 4.25 out of 5 based on

4

customer ratings
4

reviews


Common Usage:
Anxiety, Depression, Pain, Loss of Appetite, Nausea
&nbsp
Estimated Delivery:&nbsp
Dec 02 Dec 06
&nbsp
people
are viewing this right now
Description
Blue Dream, a sativa-dominant hybrid originating in California, has achieved legendary status among West Coast strains. Crossing a Blueberry indica with the sativa Haze, Blue Dream balances full-body relaxation with gentle cerebral invigoration. Novice and veteran consumers alike enjoy the level effects of Blue Dream, which ease you gently into a calm euphoria. Some Blue Dream phenotypes express a more indica-like look and feel, but the sativa-leaning variety remains most prevalent.
Blue Dream's high is all the best parts of its parentage wrapped neatly into a flavor-packed, beautifully balanced package. It begins with a cerebral rush, bringing with it motivation and heightened focus, so enjoy this through any jam-packed schedule. As the high builds you fall into an ultra-relaxed state, leaving you feeling hazy and totally calm. This numbing sensation will find you pain-free and ready for any task. Continuing with the plethora of effects, users who suffer from anxiety disorders are not recommended to use this strain as it has a tendency to get ahead of you quickly and could definitely agitate pre-existing conditions. However, because it is super potent it does have extremely beneficial elements for patients who suffer from chronic fatigue, depression, and lack of appetite. As it is a stimulant at its core, it will undoubtedly lift your mood and get the body moving. It is also recommended for mild cases of muscle spasms and pains caused by injury or illness.
With a sweet berry aroma redolent of its Blueberry parent, Blue Dream delivers swift symptom relief without heavy sedative effects. This makes Blue Dream a popular daytime medicine for patients treating pain, depression, nausea, and other ailments requiring a high THC strain.
It has earned its reputation for being the perfect day-time strain, in that it is the perfect "pick-me-up" without being overpowering, resting more on being "mood-altering" rather than a heavy physical high.
Truly representative of the "cool California vibe", this strain originated in the medical cannabis scene in sunny California.
A Blueberry Indica crossed with the Super Silver Haze, Blue Dream was born for its role as what is now known as one of the most popular strains on the global market.
Blue Dream's top Shelf qualities make it an easy favorite, while its reputation for being easy-going in its high has truly pushed this strain to the top of the ranks.
The famously chill Blue Dream is popular for the full-body relaxation it provides.
Fans of the strain love it for its gentle way of inducing a calm form of euphoria, making it easy even for novices to enjoy.
Another effect it has is the feeling of a gentle cerebral invigoration, an attribute that makes it ideal as a day-starter.
Its feel-good properties maximize the happy vibes, also encouraging a general feeling of motivation and a drive to become creative.
It is the ideal companion for brainstorming activities, especially in a team setting, as it can help spark new and wild ideas and suggestions.
This makes it ideal for anyone working in the creative field in need of a little inspiration.
The fact that it relaxes without turning someone into a couch-potato is what makes it such an easy choice:
Blue Dream truly defines a dreamlike floaty state, while allowing social interaction and the energy to physically accomplish tasks.
Its ability to create a subtle mood-altering high, gives a warm fuzzy feeling that is hard to resist.
Given its blueberry background, this strain boasts of a fruity, lusciousness that is both enticing and appetizing. It resembles the scent of blueberry closely, but has a strong general fruity whiff to it. It has been described as vanilla-sweet, while traces of mango also have a strong presence.
What you smell is what you taste" could easily be said about Blue Dream. Its flavor lingers in the sweet berry variety, with undertones of herbs and spices.
Its strong, fruity characteristics make it easy to enjoy, and its slight sour notes offer up the perfect balance between flavors.
Refer a Friend
Please register to get your referral link.
Referral Program
For each friend you invite, we will send you a coupon code worth $25 that you can use to purchase or get a discount on any product on our site. Plus your friend will get $25 OFF coupon automatically applied to their cart if they visit our site via your referral link. Get started now, by sharing your referral link with your friends.
Your Referral URL:
https://budcargo.net/product/blue-dream/
Click to copy