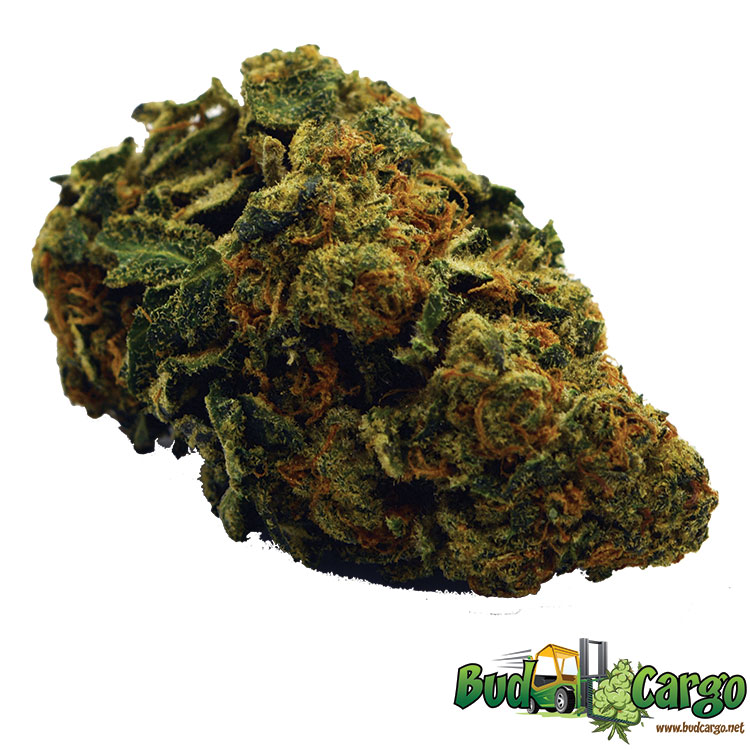 Gorilla Butter – Oz Deal
Gorilla Butter is the perfect choice for you. This bud packs a sweet and creamy nutty peanut butter flavor with a lightly spicy exhale. The aroma is very similar, with a creamy peanut butter overtone that's accented by sour fruits and dank peppery earthiness.
The Gorilla Butter high hits you a few minutes after your final exhale, filling your mind with a tingly and activating sense of pure euphoria. You'll find your mood boosted as your mind reaches new heights of bliss and creativity. A soothing physical high accompanies this heady lift, helping to relax aching muscles and joints without causing too much sedation. Combined with its high 15-23% average THC level, these effects make Gorilla Butter a great choice for treating chronic pain, mood swings, depression, chronic stress and headaches or migraines.
This bud has long and narrow grape-shaped bright neon green nugs with thin orange hairs and a coating of frosty golden white crystal trichomes.
&nbsp
Estimated Delivery:&nbsp
Oct 07 Oct 11
&nbsp
people
are viewing this right now
Description
Fresh Coast Seed Company is the original breeder behind the Gorilla Butter strain.
Also known as Gorilla Butter F2 #12 or Monkey Butter, the Gorilla Butter strain is an evenly balanced hybrid (50% sativa and 50% indica) bred by crossing Peanut Butter Breath with GG4 strain.
Gorilla Butter strain info describes the terpene profile as containing Myrcene, Alpha-Bisabolol, Alpha-Humulene, Alpha-Pinene, Limonene, Trans-Caryophyllene, Linalool.
These terpenes give the strain its fragrance, flavor, and therapeutic effects.
The flavor and aroma of this strain speak to its potency. It's enough to justify the Gorilla Butter strain price, and that's before you even experience it.
You'll see what we mean once you've tried some for yourself. In the meantime, our Gorilla Butter strain review will tell you what you need to know.
With a name like "Gorilla Butter," you can only assume it's got some power.
And you wouldn't be wrong. Packing a potent 20%-23% THC content, this weed will give you a gorilla-style beating if you don't show it some respect.
A word of caution to beginner smokers: Approach with caution! Use it in moderation, and pace yourself.
This weed may have a reputation for its potency, but it won't have you going ape.
The Gorilla Butter strain sativa side balances masterfully with its indica roots to deliver a high that leaves both mind and body in relaxed bliss.
You'll feel it almost immediately as a mild tingling starts in your head before working its way to the rest of your body.
A peaceful physical stone follows this cerebral contentment, leaving you relaxed but not completely couch-locked.
You'll be more sociable and relaxed, making Gorilla Butter weed strain perfect for enjoying with a circle of good friends.
Its 0.59% – 0.89% CBD and robust terpene profile offer incredible therapeutic qualities that relieve cramps, muscle aches and spasms, joint pain, and inflammation.
If you're struggling with the symptoms of stress, fatigue, insomnia, and even appetite issues, you'll love the Gorilla Butter strain effects.
The Gorilla Butter strain has a multi-layered fragrance that's certainly contributed to its popularity. Its initial scent is peanut butter with hints of tea and lemon.
Intermingled is the odor of fruity mint and a distinct peppery undertone.
The Myrcene delivers a subtle scent of diesel to round off the strain's divine fragrance.
Its aroma is far more than a Gorilla Butter Strain review could convey – you've got to experience it yourself.
Much like its fragrance, Gorilla Butter has a multi-dimensional flavor you've got to experience firsthand.
Packed within these nuggets are sweet notes of creamy peanut butter and an earthy taste with a slight pepperiness.
The diesel/fuel flavor from the Myrcene is especially pungent on the exhale. You're also likely to taste hints of woody pine and a subtle taste of garlic.
Refer a Friend
Please register to get your referral link.
Referral Program
For each friend you invite, we will send you a coupon code worth $25 that you can use to purchase or get a discount on any product on our site. Plus your friend will get $25 OFF coupon automatically applied to their cart if they visit our site via your referral link. Get started now, by sharing your referral link with your friends.
Your Referral URL:
https://budcargo.net/product/gorilla-butter-oz-deal/
Click to copy