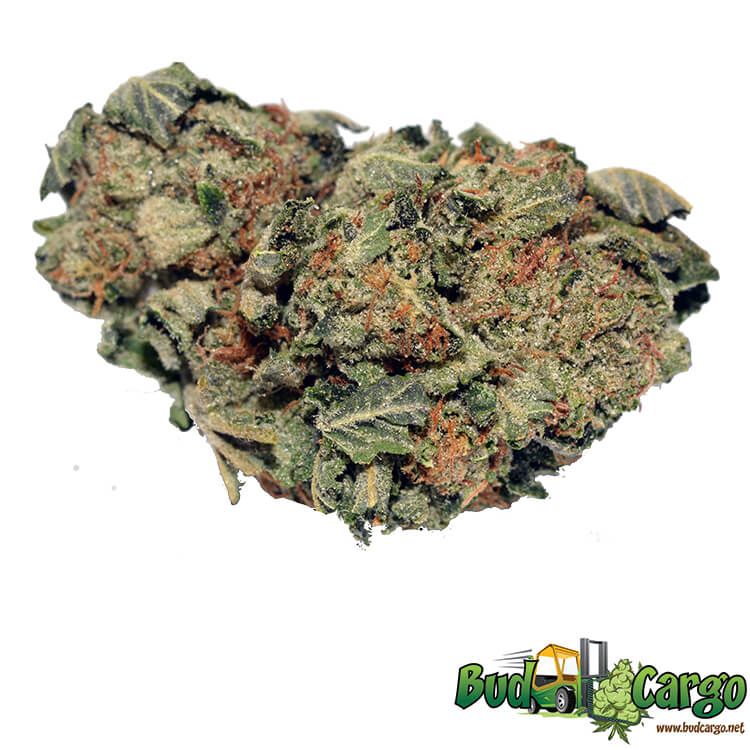 Krazy Glue


Die-hard Glue fans may be a bit confused here, but never fear – GG Strains has you covered. The name Original Glue doesn't denote a new strain but instead is simply a rebranding of your favorite bud of all time – Gorilla Glue #4. A cross between Sour Dub, Chem Sister, and Chocolate Diesel, this plant has won more awards than we can even list.
&nbsp
Estimated Delivery:&nbsp
Sep 25 Sep 29
&nbsp
people
are viewing this right now
Description
Krazy Glue is an indica-leaning hybrid that has the powerful genetic combination of an Afghani landrace and Northern Lights. True to its name, Krazy Glue confers deep physical relaxation that can easily trap you on your couch under the right circumstances. It also has serious bag appeal, with a rich, musky aroma and thicky, chunky flowers.
A first whiff of Krazy glue's flowers will pick up on a sour-sweet, skunky odor. Hanging out underneath are some sharp, piney accents. Meanwhile, grinding up or breaking open these dense flowers releases a sandalwood and spice scent that's unique to parent strain Afghani. When combusted, Krazy Glue burns with a harsh and acrid smoke. This smoke tastes woodsy and earthy on the exhale. Those looking to keep their smoking discreet should take some olfactory precautions, as this pungent bud can reek from quite a distance away.
Surprisingly, given its mostly indica backbone, Krazy glue takes hold relatively quickly. Shortly after consuming its thick smoke, consumers may feel a sudden headrush, accompanied by sensations like increased salivation or a slight throbbing around the eyes and forehead. Once adjusted to these symptoms, smokers should be able to pick up on some subtle stimulation of their train of thought. This newly cerebral energy is characterized by a sudden free association between concepts or a fascination with topics that might not otherwise seem interesting. Fortunately, these thoughtful effects are not typically overwhelming and tend not to progress into a sense of "mindrace," as can happen with more sativa-inflected strains. In fact, within less than an hour or so, Krazy glue's initial mental activity begins to progress more toward physical relaxation. While users may be able to maintain a clear head and can still carry on lucid conversations with others, they may feel stripped of any motivation or leanings toward productivity. Instead, the bud's indica side is liable to weigh down limbs and eyelids in equal measure, conferring the kind of deep relaxation that can free up muscular tension and enable deep, restorative breathing. True to its name, Krazy glue (like Gorilla Glue) is even liable to pin smokers down wherever they sit — or if they're standing, to have them diving for the closest comfortable couch. In these later stages, Krazy glue is a great way to take part in an extended binge-watching session, or, if you're feeling more social, a board game night or a meal with friends. Because of its predominantly lazy vibes, Krazy glue is recommended for consumption between late afternoon and early evening, when its slow decline into drowsiness can be fully appreciated.
Krazy glue's thorough sedation can beneficial to medical cannabis patients as well. It can temporarily take the edge off of the harsh symptoms of stress, depression, and anxiety. It may also dull physical pain, whether it's due to chronic conditions like lupus or to everyday inflammations like cramps. At the right dosage, Krazy glue can even counteract insomnia, lulling users into a deep sleep. Because it is not likely to trigger obsessive bouts of manic thinking, Krazy glue is a good option for patients who are prone to panic or who have a low THC tolerance.
A great all-purpose indica, Krazy glue isn't likely to totally knock you out unless you overindulge. It's as fun enjoyed alone as it is when shared with friends.
Refer a Friend
Please register to get your referral link.
Referral Program
For each friend you invite, we will send you a coupon code worth $25 that you can use to purchase or get a discount on any product on our site. Plus your friend will get $25 OFF coupon automatically applied to their cart if they visit our site via your referral link. Get started now, by sharing your referral link with your friends.
Your Referral URL:
https://budcargo.net/product/krazy-glue/
Click to copy