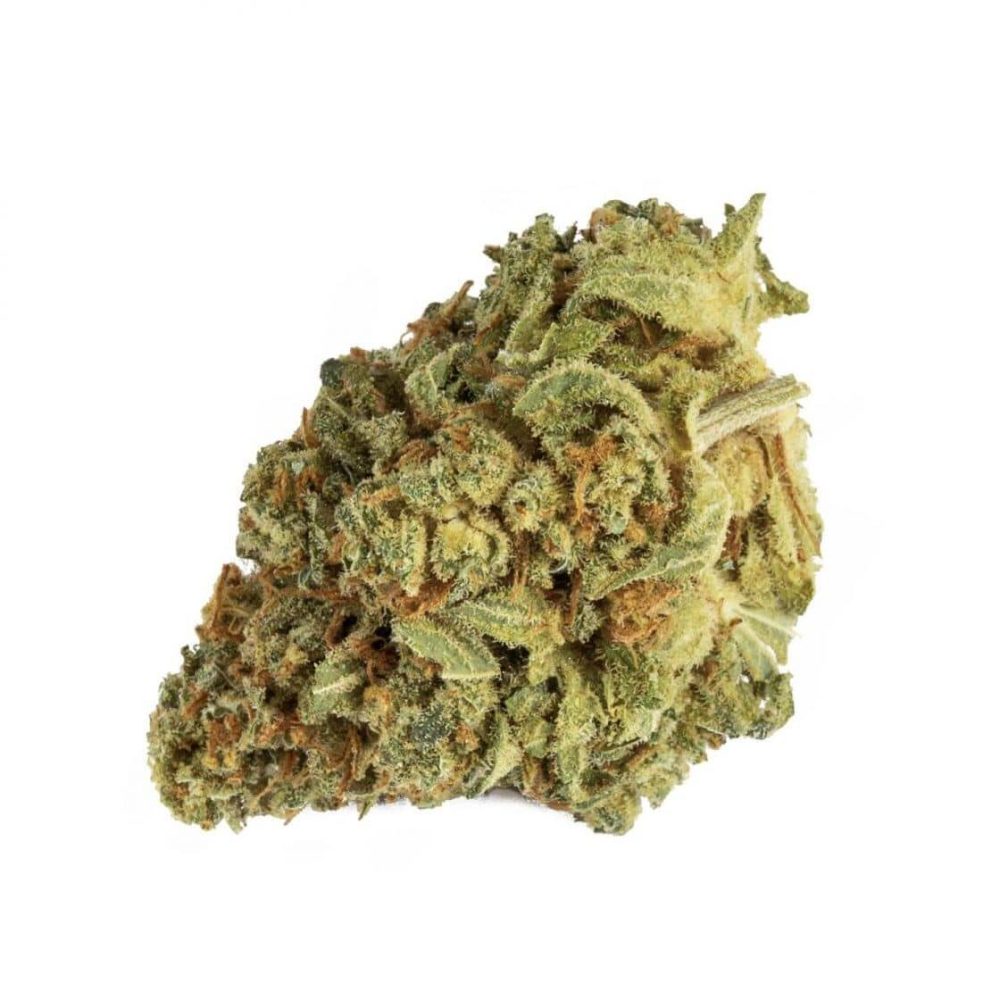 Pink Sunset – Oz Deal
Rated 4.67 out of 5 based on

3

customer ratings
3

reviews
Pink Sunset is the lesser known phenotype of Sunset Sherbert but deserves equal recognition. It is a delicious Indica-leaning plant that could pass off as an excellent dessert after dinner. It has a citric and floral terpene profile that hints at the blend of berries and oranges that is to burst in the palate. Upon consumption, growers have a few minutes to get comfortable before its soothing euphoria begins to take effect. It caps the night away, kneading the muscles into relaxation with a tingling buzz that releases stress.
Girl Scout Cookies was used to develop the bud. It has an earthy-flavored profile with prominent Indica effects that melt the body. OG Kush, the originator of many West Coast strains, was later added. The hybrid perfectly balances a range of cerebral and bodily effects. Cherry Pie, on the other hand, contributed to Pink Sunset's delicious smoke and good-looking buds.
Beyond recreation, it could also provide comfort to patients. Its compounds are also responsible for the reprieve it provides against mental and physical health issues. Through it, patients can manage symptoms of chronic pain, depression, and stress among others.
The perfect end to a busy day, Pink Sunset is a delicious treat that tantalizes the palate and subtly releases any accumulated stress. However, one must remember that it is a highly potent strain with THC levels that could go from a manageable 18% to an overwhelming 27%. Used without stun or lock users to the couch if used beyond personal tolerance levels.
With correct pacing, the onset comes in slowly and gradually. Introducing itself is tingling but gentle rush of euphoria that improves the mood and clears the mind. It also inspires a giggling fit as users slip into a happy mindset.
After 20 to 40 minutes, a heaviness plants itself in the limbs. It makes users feel lazy and lethargic, creating a path that will eventually lead to sleep. Before the drowsiness takes over, it would be best to find a comfortable spot – either on the bed or the couch, whichever is more convenient – so sleep lasts uninterrupted for hours.
Floral hints of lavender overshadow Pink Sunset's aroma. It is highly citric, consisting of lemon and orange undertones, but exudes a sweet berry once the buds are combusted to counter the tanginess.
Pink Sunset produces a cocktail of flavors; blending berries, oranges, and lemons together. Its smoke is soothing to the throat, opening the lungs at the first inhale. On the exhale, it leaves a fruity aftertaste with a sweet tinge.
There are two problems that Pink Sunset is best at relieving – stress and insomnia, conditions that are tightly woven together. Thus, many of the treatments prescribed for relieving one include the management of the other. Pink Sunset offers both benefits. It has potent cannabinoids bind with the endocannabinoids system to deliver a calming head high and soothing body sensation. Similarly, patients experiencing psychological distress may also find an unlikely reprieve from the tropical bud.
In high levels, the same psychoactive compound can also turn to a natural analgesic and anti-inflammatory. It targets inflammations by appeasing swelling and sensitivity, as well as reducing redness. Thus, it could also be used to relieve aches and pains caused by arthritis or cramps. Equally effective with gastrointestinal pains, patients with eating disorders will also find that Pink Sunset facilitates a smoother path for food to travel thereby increasing the appetite.
As alluded to earlier, the comedown is a deep relaxation that provides comfort to tired souls. It lulls users to bed quickly, helping insomniacs fall asleep faster. Its sedating properties also enhance the quality and quantity of slumber.
&nbsp
Estimated Delivery:&nbsp
Oct 07 Oct 11
&nbsp
people
are viewing this right now
Description
Flowers of Pink Sunset may not be much to look at. Once trimmed, the buds are small to medium in size and cling together in tight, popcorn-like clusters. These buds have a markedly indica structure, with a solid core and densely-packed leaves. The leaves themselves are a drab mossy green and are shot through with curly orange and yellow hairs (which are actually pistils, reproductive structures meant to catch pollen). Pink Sunset's flowers are capped off by a sprinkling of translucent, sticky trichomes.
When properly cured, Pink Sunset gives off a deeply fruity scent, reminiscent of berries and grape. A closer whiff may also detect some woody notes of fresh pine. Meanwhile, grinding up or breaking apart these compact flowers gives off a dank, Kushy odor with traces of hash and spice. When Pink Sunset is burnt, it gives off a smooth and light smoke that's easily ingested. On the exhale, this smoke tastes fruity and vaguely floral.
Pink Sunset can some time — as long as 15 minutes after ingestion — before beginning to unravel its effects. Eventually, smokers may notice an increased pulse around their lower forehead and temples. These strange tics are followed up by some changes in sensory perception, with many users describing visual or auditory distortions; an uncanny sensation of time dilation is also possible. Consumers who'd like to amplify this psychedelic mood can amplify it by indulging in some moody music or by engineering a dramatic lighting scheme. Pink Sunset's trippy vibe can also be a fun way to take in the great outdoors — by, say, watching a sunset. Besides these atmospheric effects, the strain does not have much of an effect on mental processes.
After about an hour (or sooner, if dosage is increased), Pink Sunset's full range of physical properties becomes apparent. A tingle may run down the spine and spread outward through the core and limbs, leading to a heavy, lethargic feeling. Smokers who may have been active or out and about may find themselves looking for refuge on the closest couch. The strain's sense of relaxation may progress into a numbing feeling that can be somewhat disconcerting for the uninitiated. At this point, smokers are liable to be pinned in place by the force of Pink Sunset's sedation, rendering them unwilling or unable to do much more than chit chat with friends or kick off a long binge-watching session. Because of its slow decline into sleepiness, Pink Sunset is recommended for consumption later on in the day or in the early evening.
Pink Sunset's strong physical effects can also have some usefulness for medical cannabis patients. Its soothing energy can temporarily take the edge off of the difficult symptoms of stress, depression, and anxiety. On the physical end of the spectrum, the strain may also relieve aches and pains, whether they're minor or chronic and disease-related. Anti-inflammatory qualities, meanwhile, can lessen common afflictions like cramps or nausea. In the right set and setting, Pink Sunset may even be relaxing enough to lull insomniacs into a deep and fulfilling sleep. Because it is not often associated with recursive or obsessive thoughts, Pink Sunset is a good option for patients who are prone to paranoia or who have a low tolerance for THC.
Refer a Friend
Please register to get your referral link.
Referral Program
For each friend you invite, we will send you a coupon code worth $25 that you can use to purchase or get a discount on any product on our site. Plus your friend will get $25 OFF coupon automatically applied to their cart if they visit our site via your referral link. Get started now, by sharing your referral link with your friends.
Your Referral URL:
https://budcargo.net/product/pink-sunset-oz-deal-2/
Click to copy