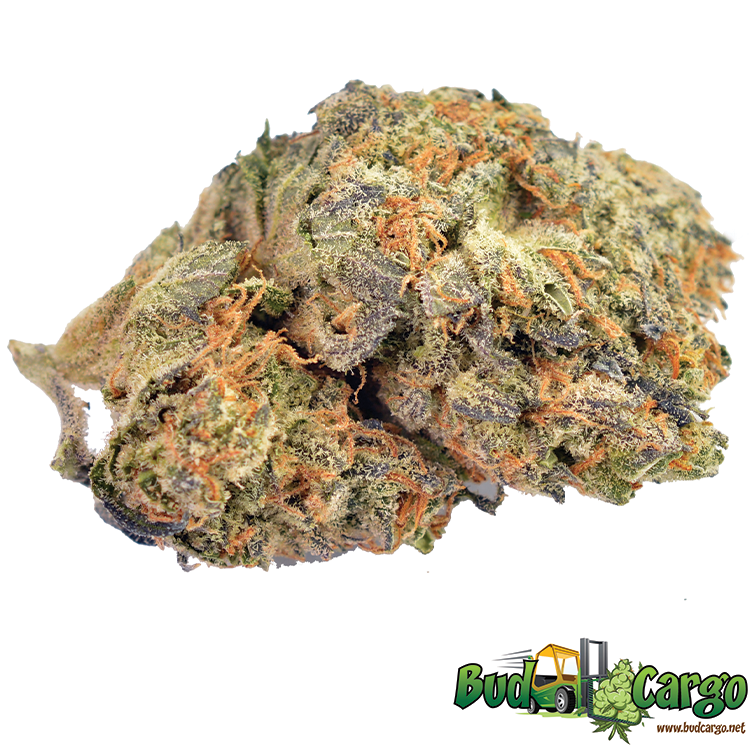 Rainbow Chip – Oz Deal (AAA- popcorn)
The little girls out front of the supermarket might be adorable and everything, but if you want to step up your game and dive into a flavorful, euphoric experience then these are the Girl Scout cookies you really want. GSC (formerly known as Girl Scout Cookies) is a Cannabis Cup award-winning strain comprised of OG Kush and Durban Poison and is perfect for an after-dinner treat or a nightcap.
&nbsp
Estimated Delivery:&nbsp
Dec 03 Dec 07
&nbsp
people
are viewing this right now
Description
When it comes to weed, the Rainbow chip strain is pretty much a pot of green gold (Get it? "Pot," "rainbow,"… Nevermind, maybe I'm too stoned).
The point is, the Rainbow Chip strain is seriously something special that might as well be straight out of the pages of a stoner fantasy novel.
Originally developed by Exotic Genetix, the Rainbow Chip weed strain is a perfectly balanced hybrid combining Sunset Sherbert and Mint Chocolate Chip strains into one delectable, Cannabis Cup-winning treat.
A great deal of Rainbow Chip strains magic can be credited to its diverse terpene profile. It is a fan favorite for its flavorful taste and fragrance as well as its various therapeutic benefits.
One of the most notable terpenes is limonene, which lends to Rainbow Chip strains citrusy fragrance and calming anti-anxiety properties.
Few cannabis strains are as memorable as those that get you super baked but still keep you in control of your ability to function, especially in social situations. Rainbow Chip marijuana strain is that type of strain.
It's the type of weed you'd want to take with you to a family reunion for those sneaky hotbox sessions in the car with that stoner cousin you only ever see once every few years.
Knowing you may have to face some disapproving relatives, Rainbow Chip brings you back to the event a little red-eyed and probably smelling like a Cypress Hill concert.
It's probably not what Maya Angelou meant when she said, "Try to be a rainbow in someone's cloud," but it will leave you feeling energized, uplifted, euphoric, and ready to mingle.
For all its glorious effects, the Rainbow Chip strain is still mighty potent. It can have you getting cozy with the couch just as much as it can make you a conversational energizer bunny, but that probably depends on your tolerance to cannabis.
For a cannabis strain this potent and flavorful, you'd be surprised to find that Rainbow Chip doesn't tend to have that thick, dank and lingering smell that we've come to expect from most other heavyweight strains of this caliber.
Consider this another added benefit for those family gatherings, allowing you to keep that tasty nugget stashed in your pocket for the hotbox later and still remain low-key.
Its aroma is a pleasant combination of herbs and chocolatey overlays, mixed with a sweet and strong fruity scent that's kind of like a choc-mint sundae but for your lungs.
Mixed in are the subtle hints of berry and orange, resulting in an exciting but not overbearing fragrance that'll launch your sense of smell across the rainbow to a magical land far, far away.
The flavor that the Rainbow Chip marijuana strain delivers is quite fruity, though also reminiscent of minty chocolate chip dessert, along with serving up hints of both herbal undertones and a light sour citrus flavor.
On the exhale, you detect a chocolatey fuel taste, soon followed by the subtle tingling effects felt throughout your lips and body, letting you know that the Rainbow chip strain is working its magic.
The Rainbow Chip weed strain is more than just delicious to the taste; it's just as much of a feast for the eyes.
This magical plant can produce tall and lanky plants that grow to around 60 – 80 inches indoors (90inches and up if you're growing outdoors), sporting beautifully dense forest green nuggets that are engulfed in a creamy layer of minute trichomes and orange hairs.
It also bears a slight purple hue in the fruit and foliage that accentuates its THC-packed buds.
Rainbow Chip is a strain that prefers growing in slightly warmer temperatures with higher humidity levels; however, it is forgiving of many common mistakes made by new growers.
The plants also react well to frequent pruning. But just like most things in life: moderation is key.
Refer a Friend
Please register to get your referral link.
Referral Program
For each friend you invite, we will send you a coupon code worth $25 that you can use to purchase or get a discount on any product on our site. Plus your friend will get $25 OFF coupon automatically applied to their cart if they visit our site via your referral link. Get started now, by sharing your referral link with your friends.
Your Referral URL:
https://budcargo.net/product/rainbow-chip-oz-deal-aaa-popcorn/
Click to copy