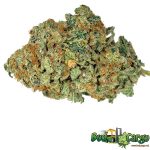 An indica-dominant F1 hybrid, Nirvana's White Castle is a tantalizing mixture of the world renowned White Widow and Nirvana's strain Ice.
$69.00 OZ
Shop now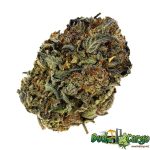 Grease Monkey is an indica dominant hybrid strain, but it is sometimes a 50/50 mix. This strain, a gift from breeder Exotic Genetix, has an incredibly enviable genetic lineage of Cookies and Cream and Gorilla Glue 4.
$69.00 OZ
Shop now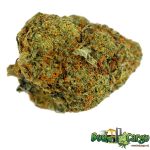 More often than not, strains are named based upon a particular attribute of theirs. It could be the color or flavor, but in the case of Tuna OG, it's certainly the smell.
$64.00 OZ
Shop now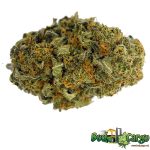 Rockstar Kush, also commonly called "Rockstar OG" by medical patients, is an indica dominant hybrid (75% indica/25% sativa) strain created through a cross of the insanely potent Rockstar X Bubba Kush strains.
$69.00 OZ
Shop now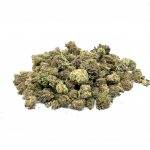 Mystery breeders are to thank for bringing Purple Punch into our lives, as this potent bud offers a burst of flavor with effects that you'll crave time and time again.
$64.00 OZ
Shop now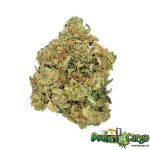 With insanely high THC levels around 24% and famous lineage, it's no wonder as to why it's taking home awards and slowly become a top-tier strain.
$59.00 OZ
Shop now
---
COOKIES AND CREAM – WHOLESALE
$475.00 HP – $925.00 Pound
DO-SI-DOS – WHOLESALE
$500.00 HP – $975.00 Pound
FOUR STAR GENERAL KUSH – WHOLESALE
$475.00 HP – $900.00 Pound